Summer Course: The Photographic Project
During the summer of 2022 the students in the course 'Photographic Project' at HDK-Valand completed their photographic works. Through critique classes, discussion, and writing they responded to each other's works and produced a varied array of photographic projects addressing a wide variety of themes and subjects areas. You can read their artist statement and see their projects below.
For more information on our courses please click the link.
—
Landscape Stories
Katarina Grip Höök
Nature in its wild always attracted me and play a crucial role in my work. I see now with a sentimental gaze how the landscape of my childhood disappears because of human influence, the remains of what once was is to be found only in archive boxes.
Landscape Stories is a kind of slow photography, a recycling of my earlier photographic work. In this body of work, I use my own archive material instead of making new images, works done in the nineties and onwards. It is a way for me to get past the watering down of the medium and explore what I can accomplish with what already exists. By tearing apart my own negatives and link them together digitally with fragment from other sources such as commercial catalogues, newspaper articles and material from family albums new narratives are created. I have also used scientific collections where I have photographed endangered species such as insects and butterflies. The negatives contain of imprints from four specific locations in the Swedish landscape, Hälsingland, Gotland, Skåne and Bohulän, places where I have lived during the last thirty years. In that way Landscape Stories is a mix of symbolism and realism.
The destructive act of cutting up negatives and not prints is important because it is a more brutal and final act, a symbol of what we are doing to the environment. Collage is a kind of composition, a musical work. Fragments can be joined in all directions and edges, and they can convey different associative meanings. Landscape Stories is a reflection on the personal responsibility we have as individuals for the state of nature. At the same time, it is a processing and work of mourning for a lost nature.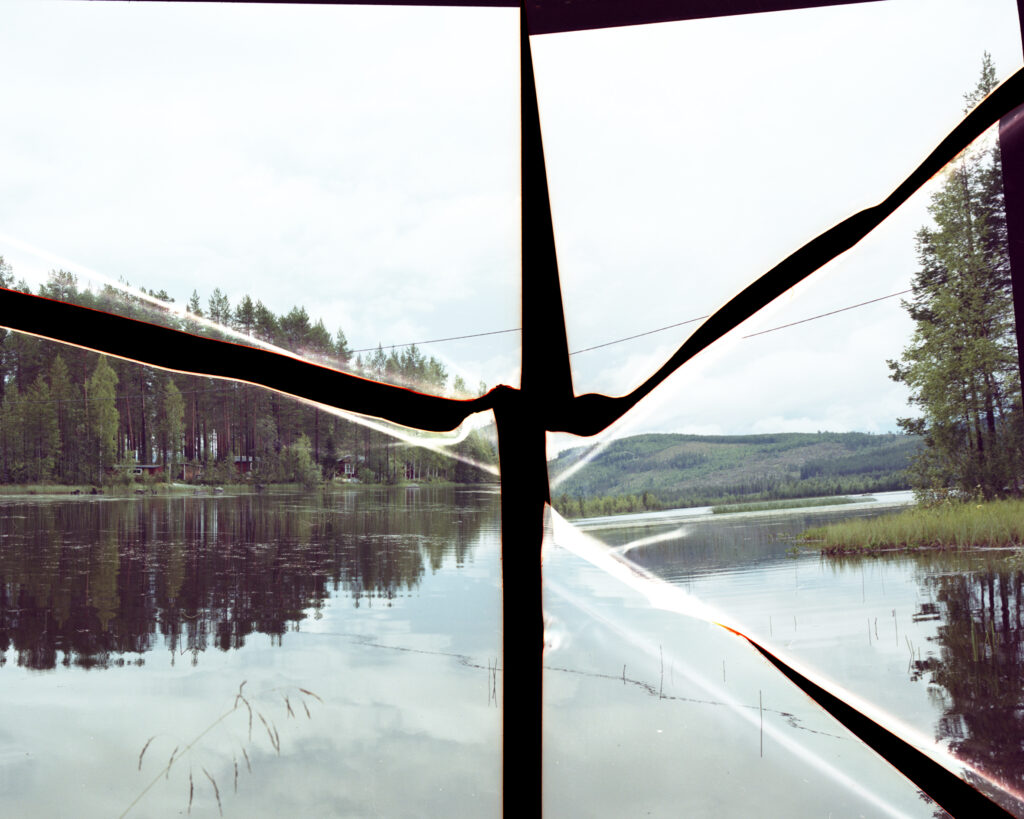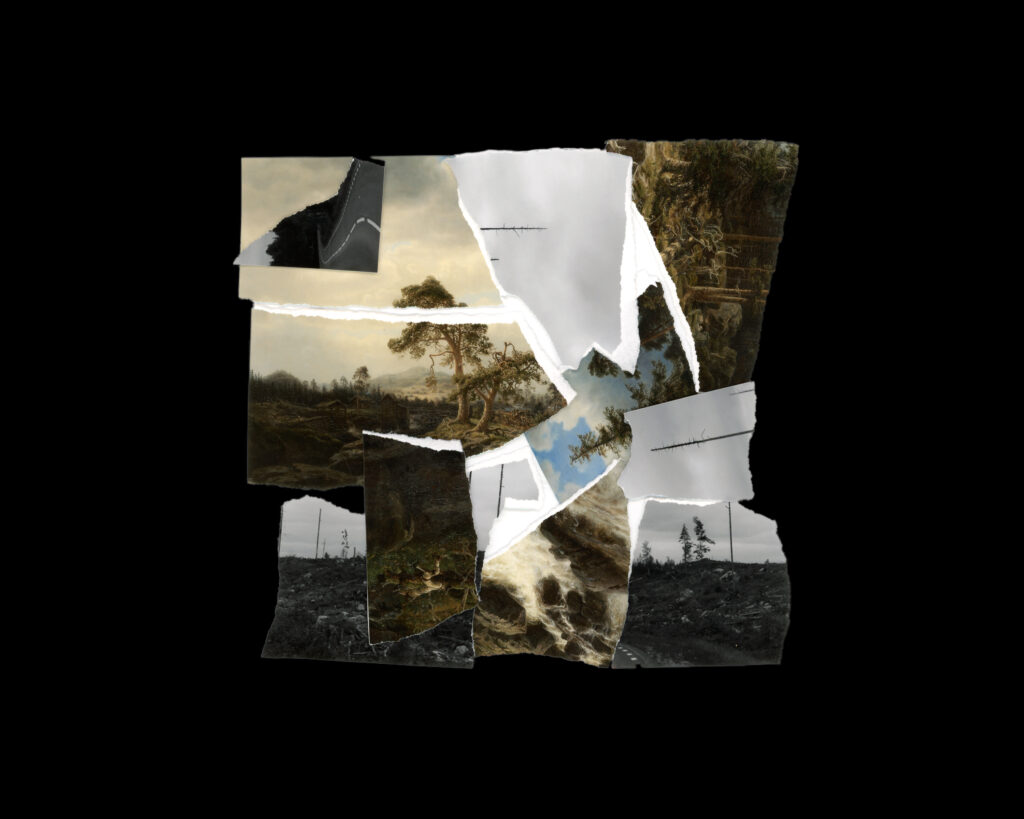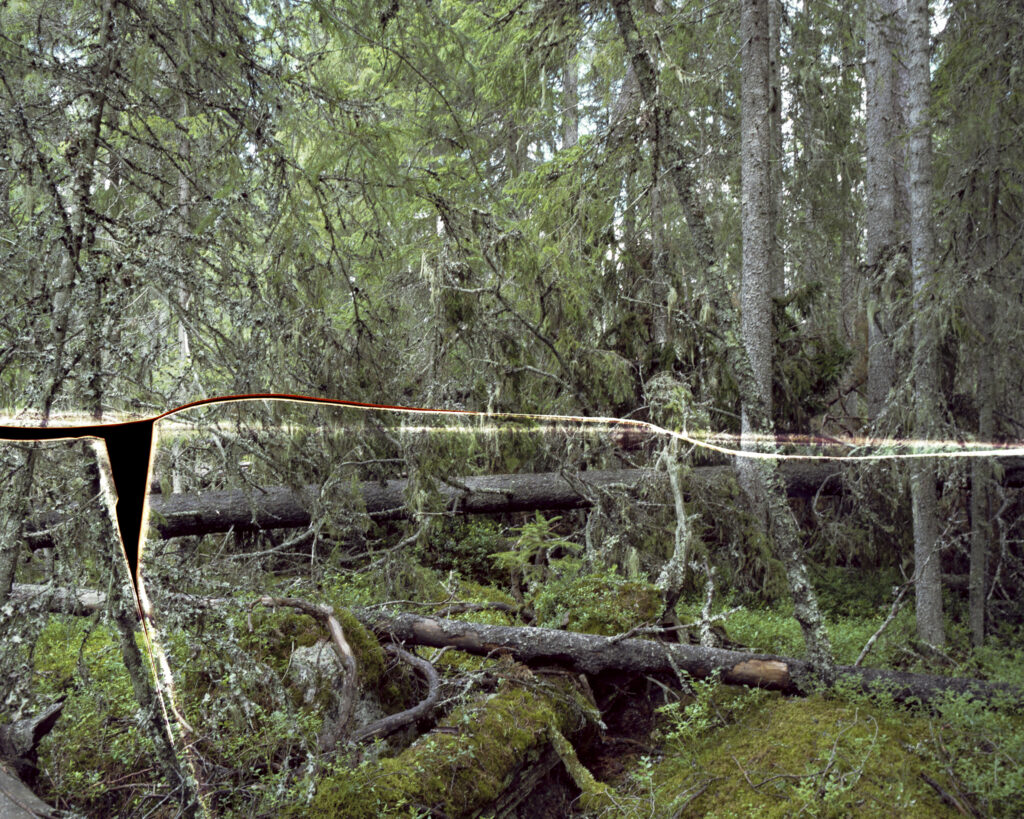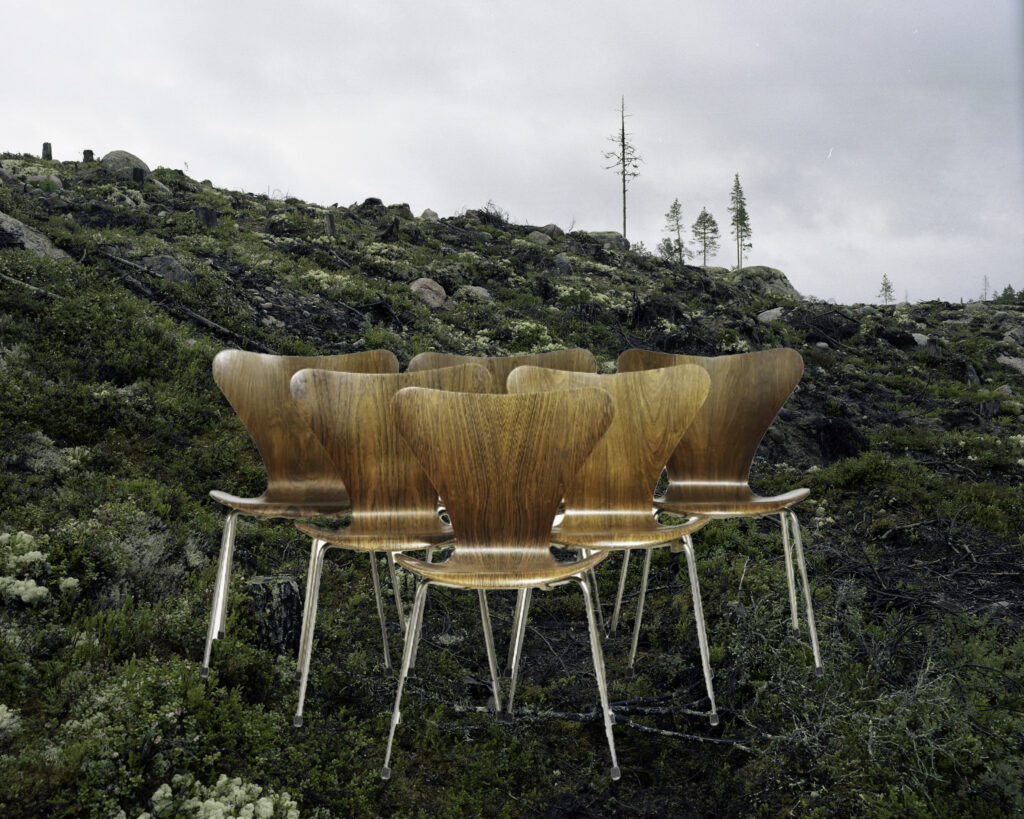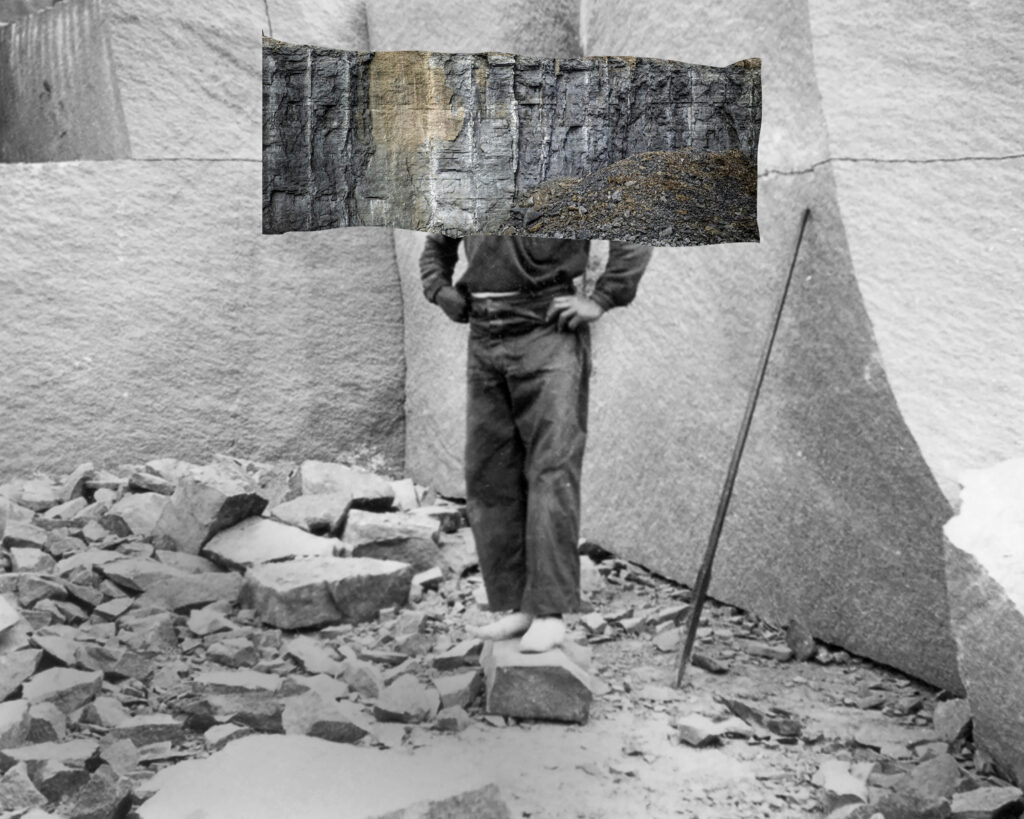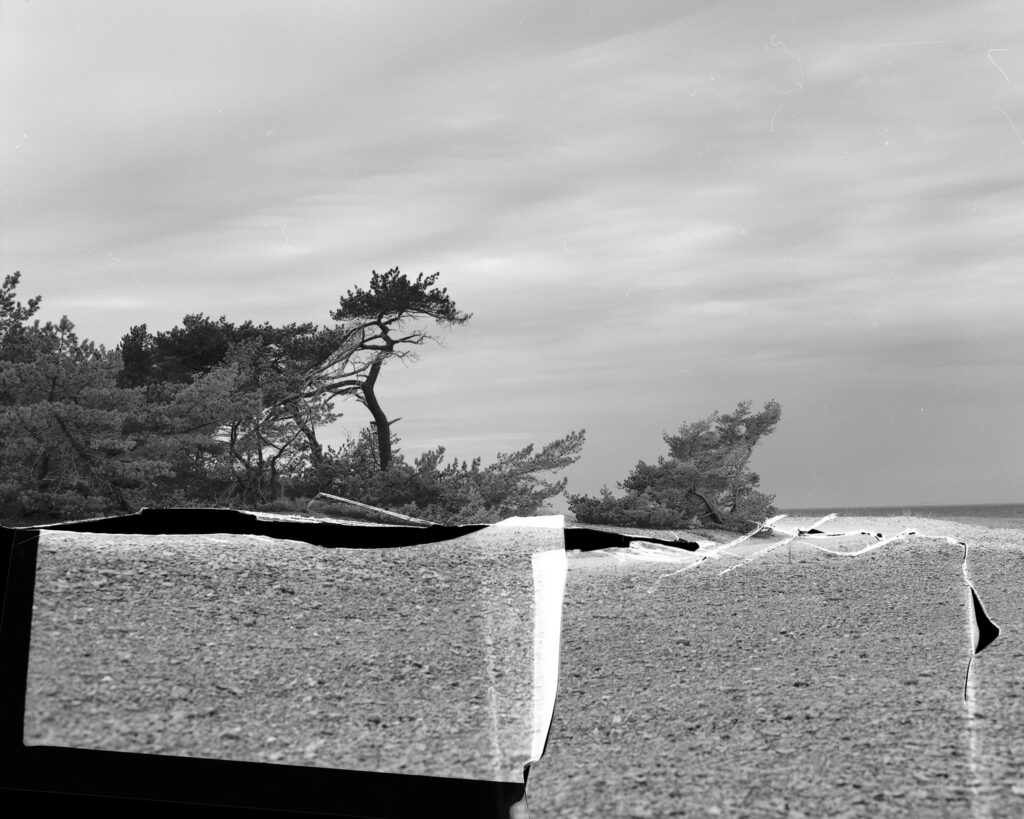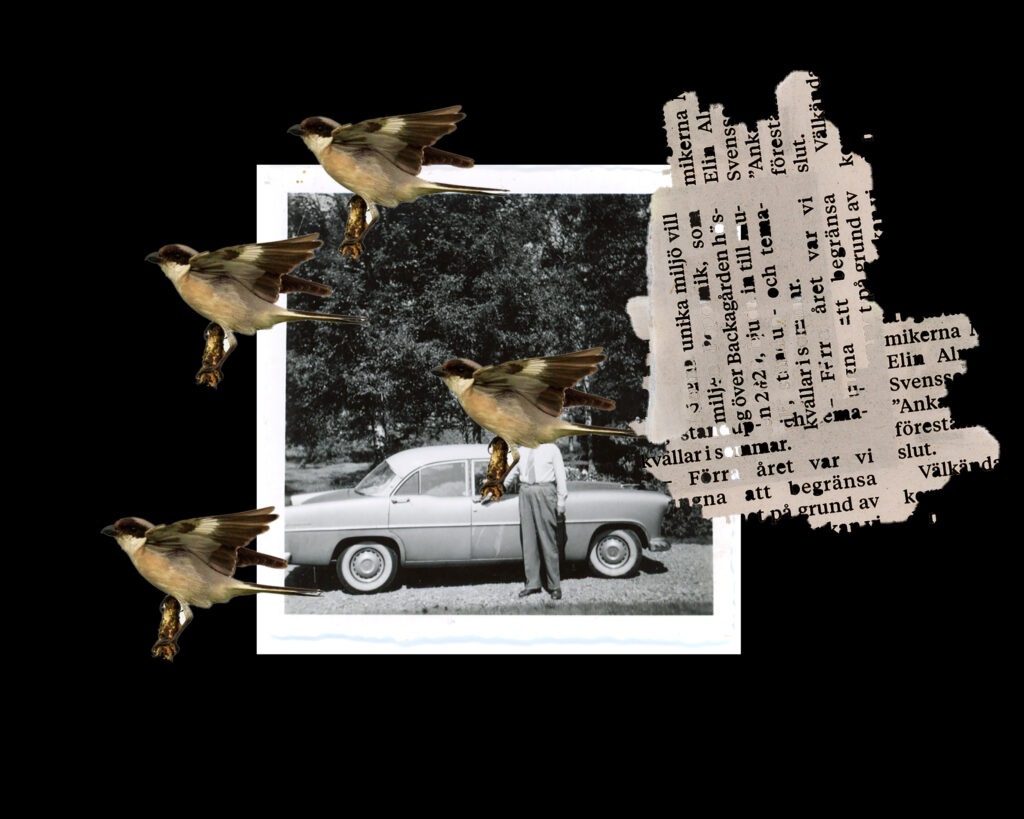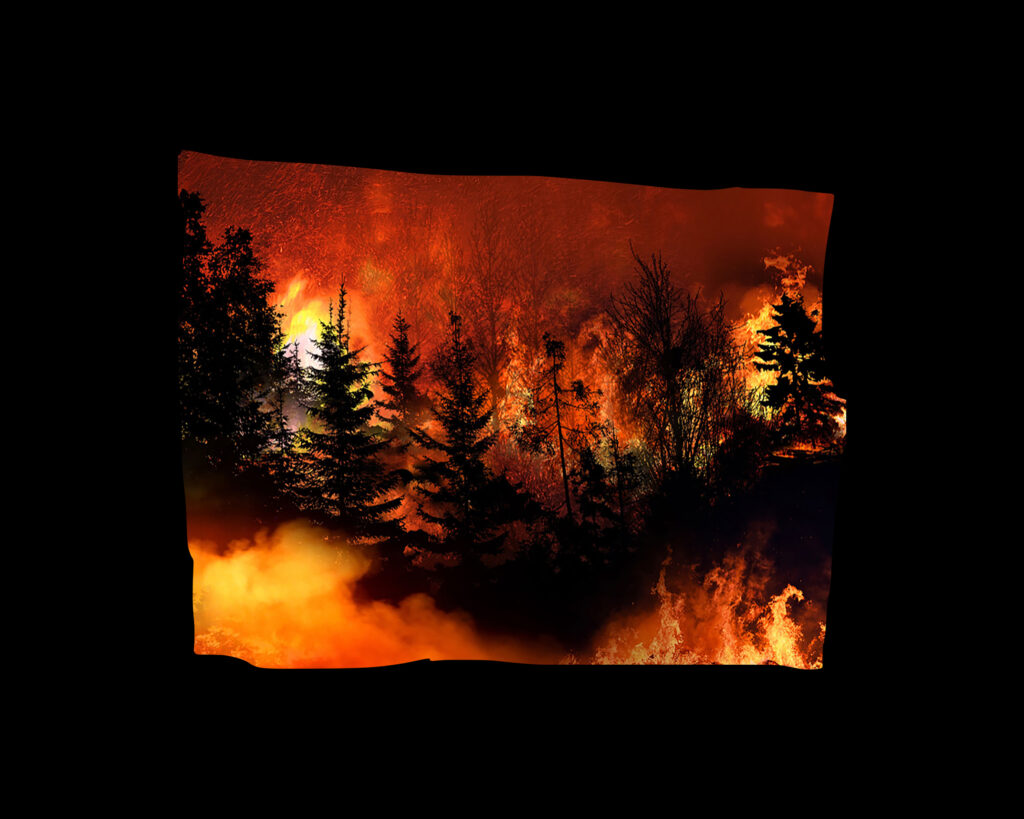 —
Barefoot In The Park
Niki Ghassemi
What is being young? Is it being in love, or is it being loved? Is it gone in the blink of an eye, or is it everlasting? Does it leave bruises on your body, or does it plant roses in your lungs?
Being young is seeing your best friend in the morning light and feeling at peace. It is seeing the girl you grew up with planting seeds in a young man's garden and getting to smell the flowers from a distance. It is catching the remnants of your friend's pearl necklace when it breaks at a party. It is being and alone yet never lonely.
Barefoot in the Park captures the loves of my life, my friends, in different states of being in love and being content. Love and youth manifests in different ways. A fond glance between your girlfriends, a helping hand with something seemingly insignificant, laughing at a joke only you two understand, topping of her glass with your bottle because she didn't bring one, dancing together only to the sound of your combined breathing.
Had I only a minute before God, I would fall to my knees and ask that no tears ever leave my friend's eyes.
But,who needs to pray?

Who needs balance?

I'll see you every day.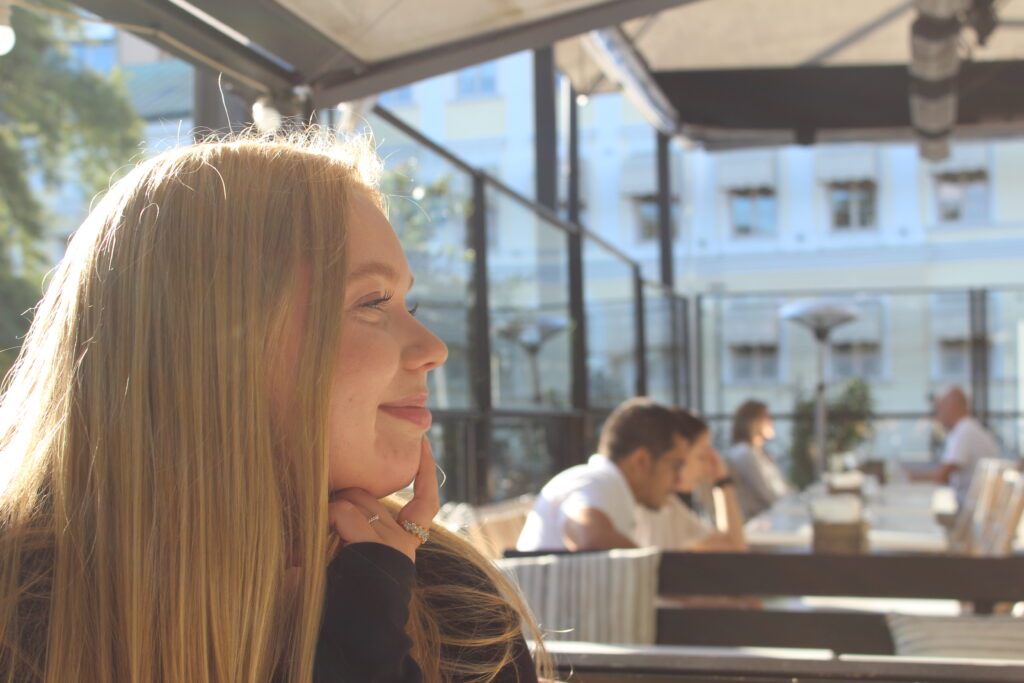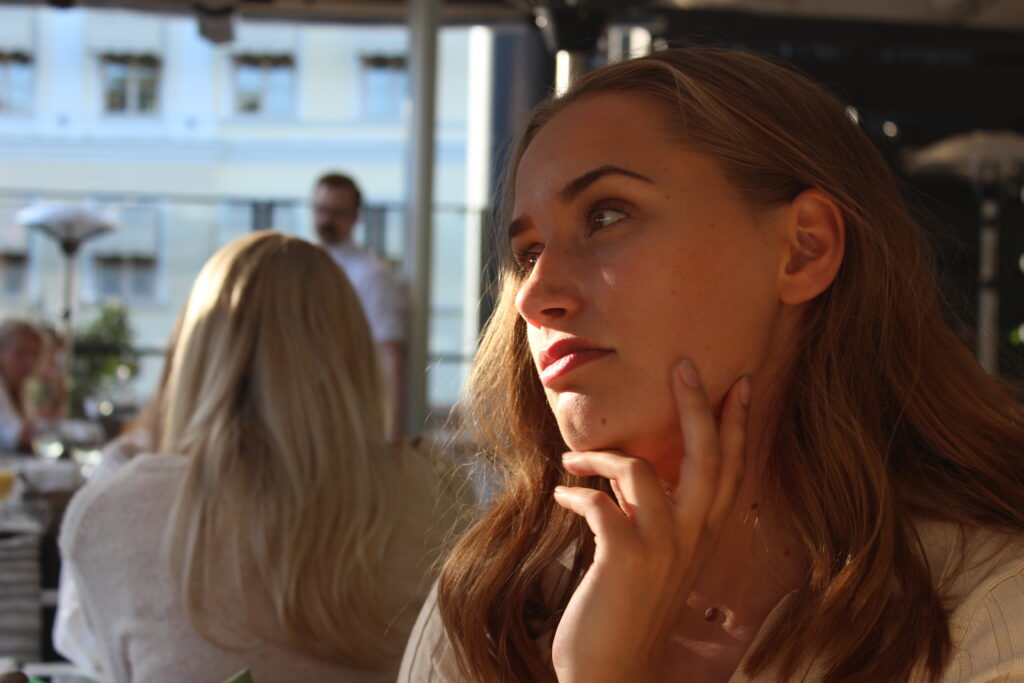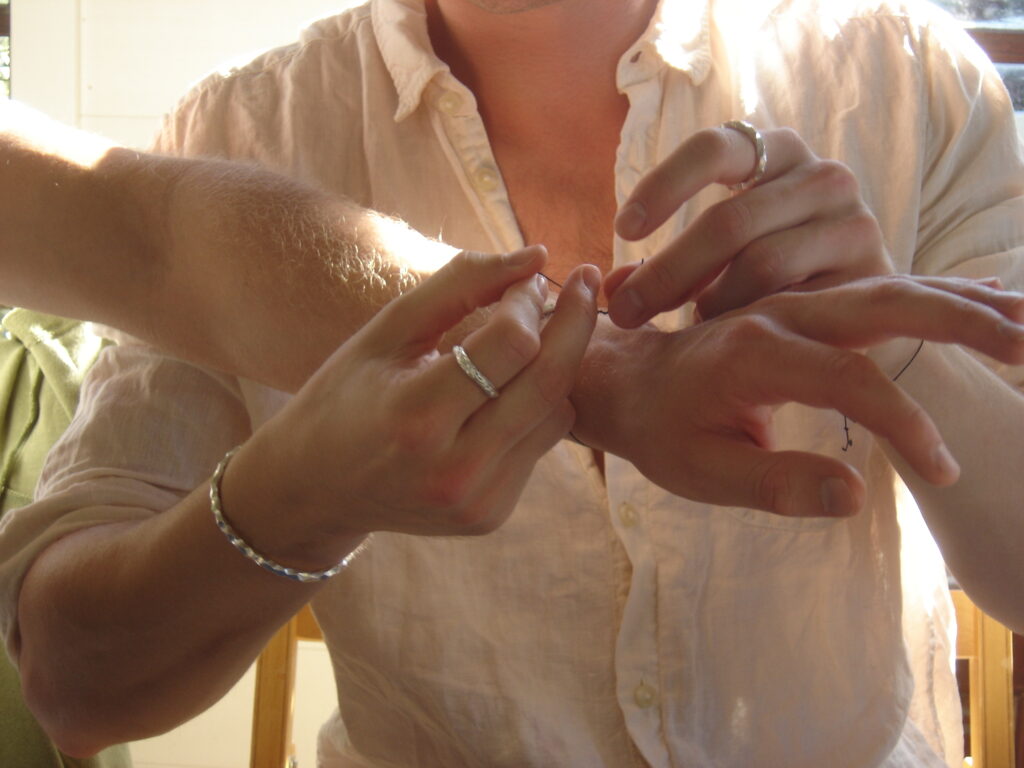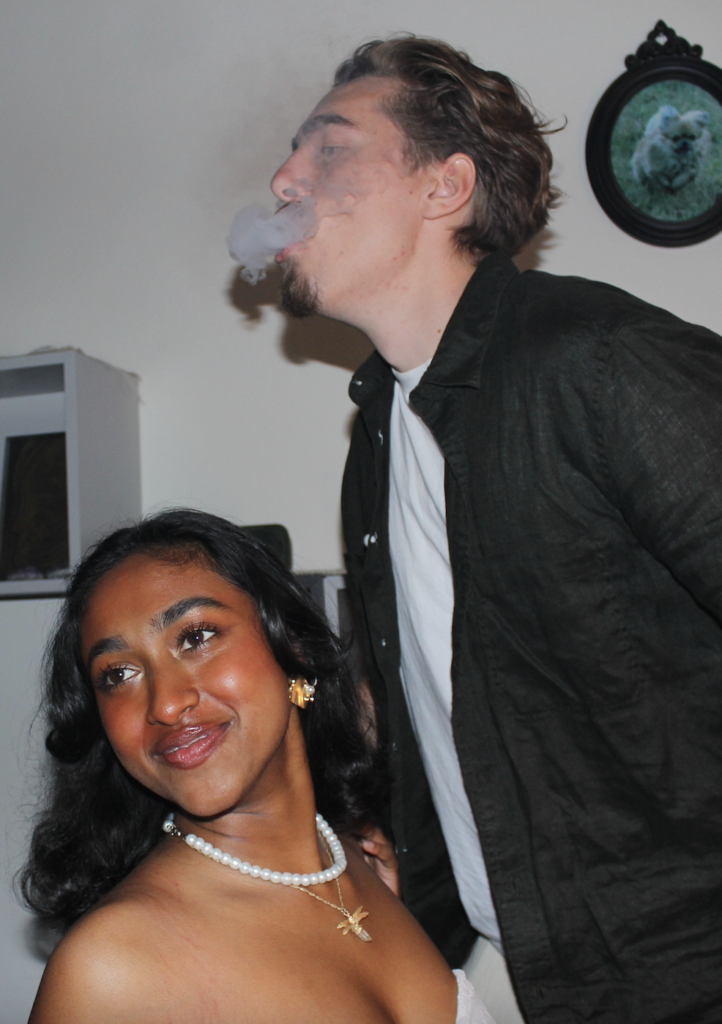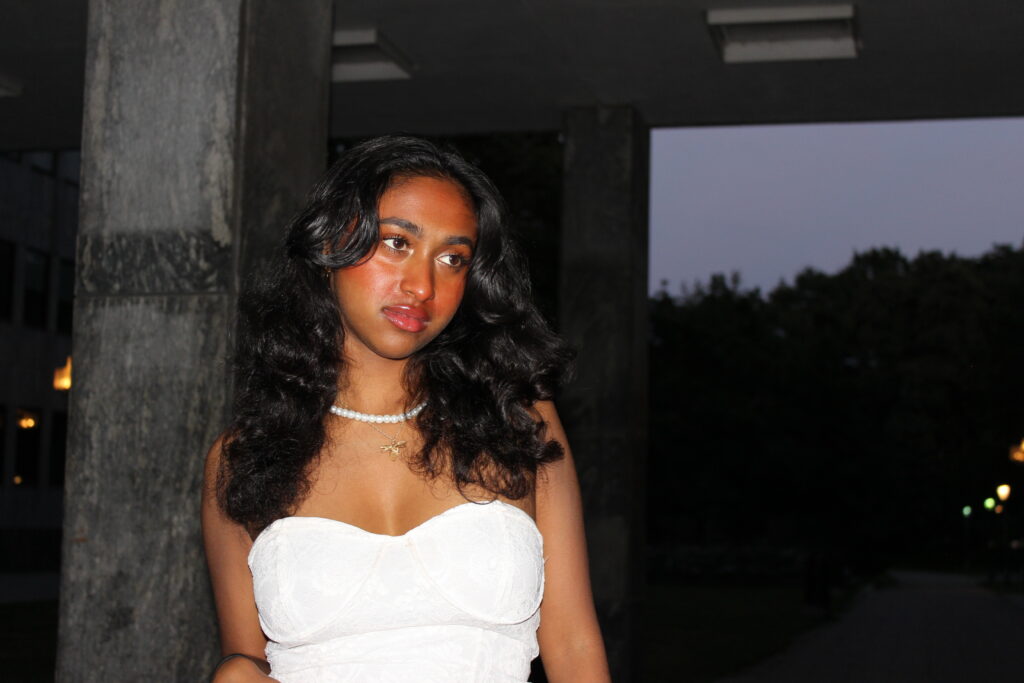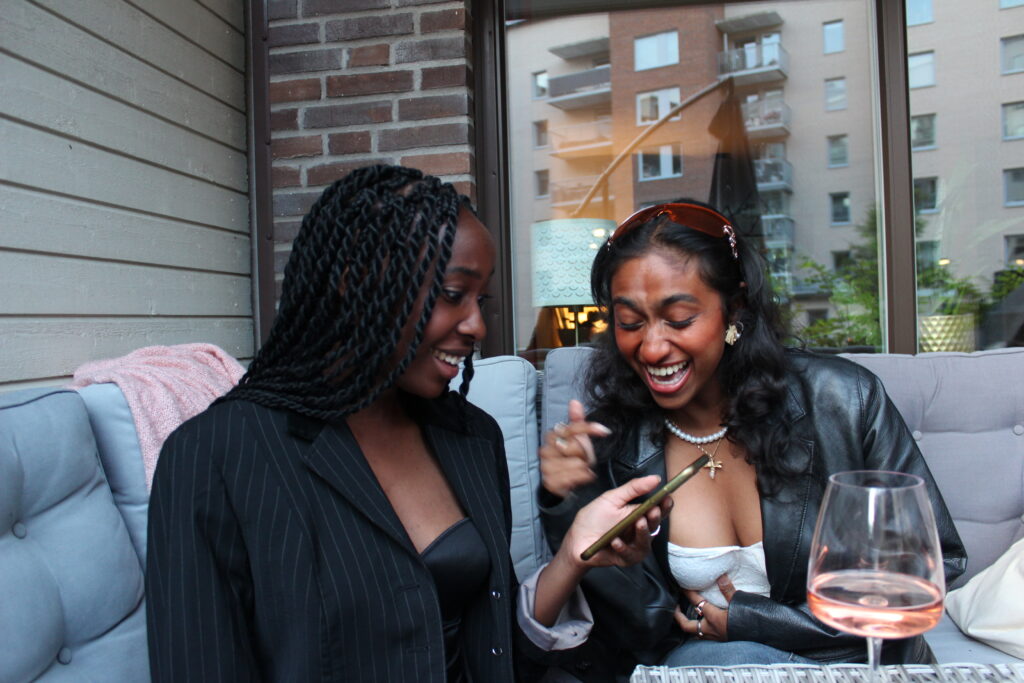 —
Return to Eden 

Evelin Gyllenram
In many of the world's indigenous cultures, the self is seen as part of nature. Nature a natural part of the self. Of our collective body. As alive and holy.
Despite the fact that religion, colonialism and capitalism have contributed to nature and especially the forest being seen as a resource for us humans to use as we please, many people still see nature as a sanctuary, a temple. A place to experience the extended self.
It is a feeling we humans share across religion and national borders that unites us. A feeling I think needs to be strengthened, as an emotional connection to the planet is a prerequisite for us to feel motivated enough to work to heal, restore and recreate the earth's biodiversity.
In a personal and participatory way, I am exploring my relationship with nature as Someone sacred.
My work follows both a documentary tradition, as well as staged photos with elements of performance and storytelling. Self portraits are also included. 
My life is my art, and this project reflects a personal journey I took this summer together with my partner,  and our search for "the lost garden of eden" within as well as outside of ourselves.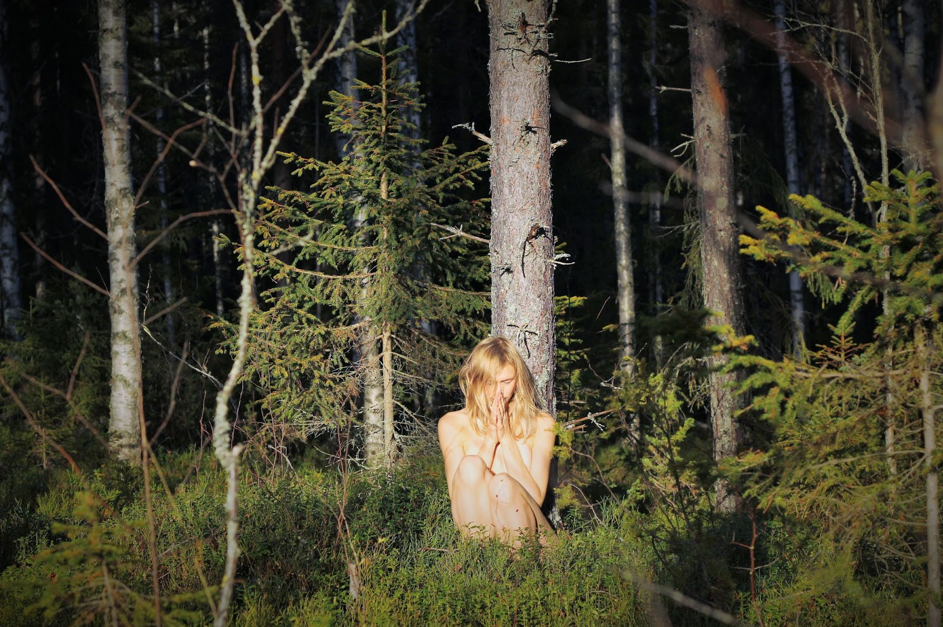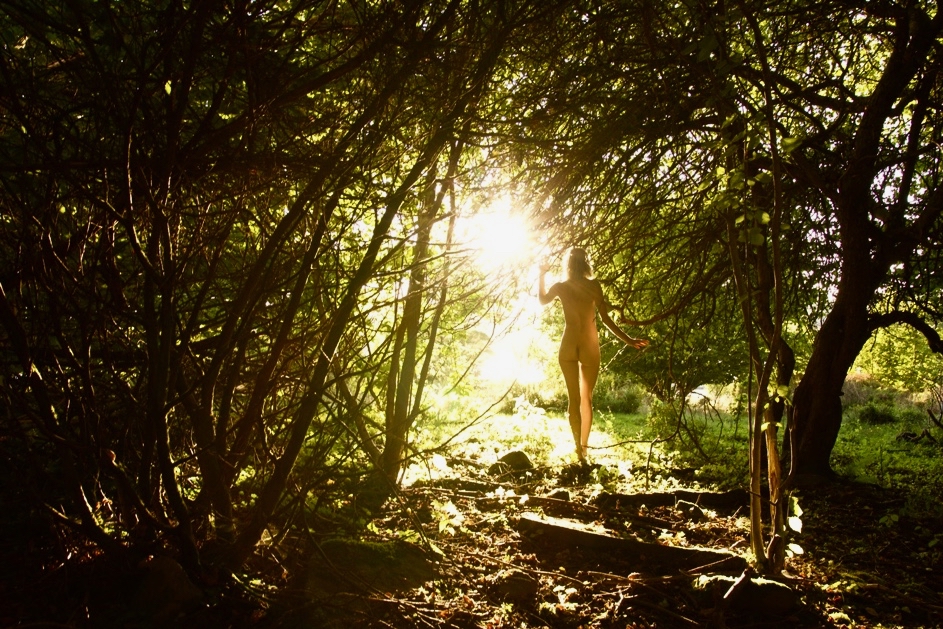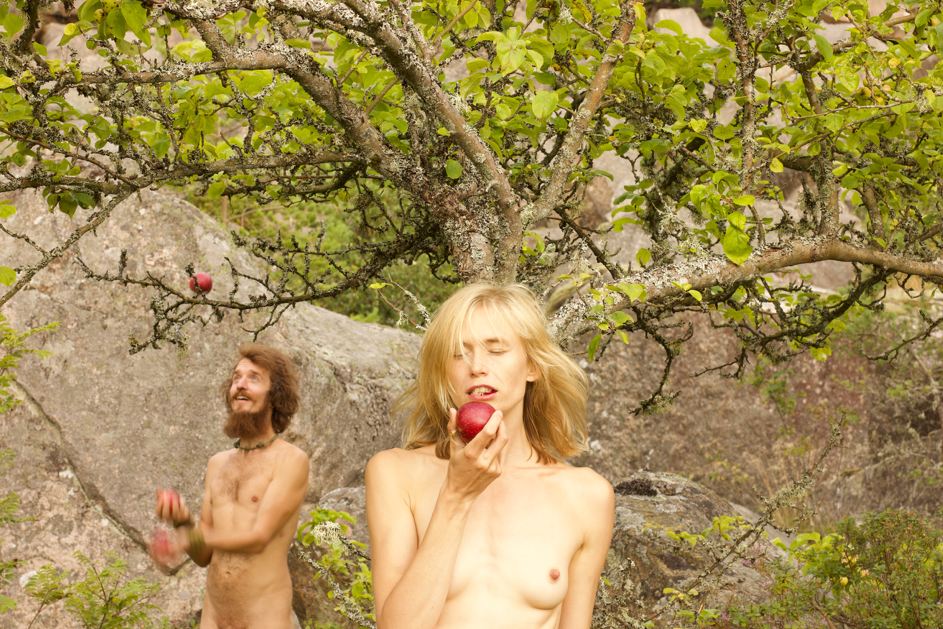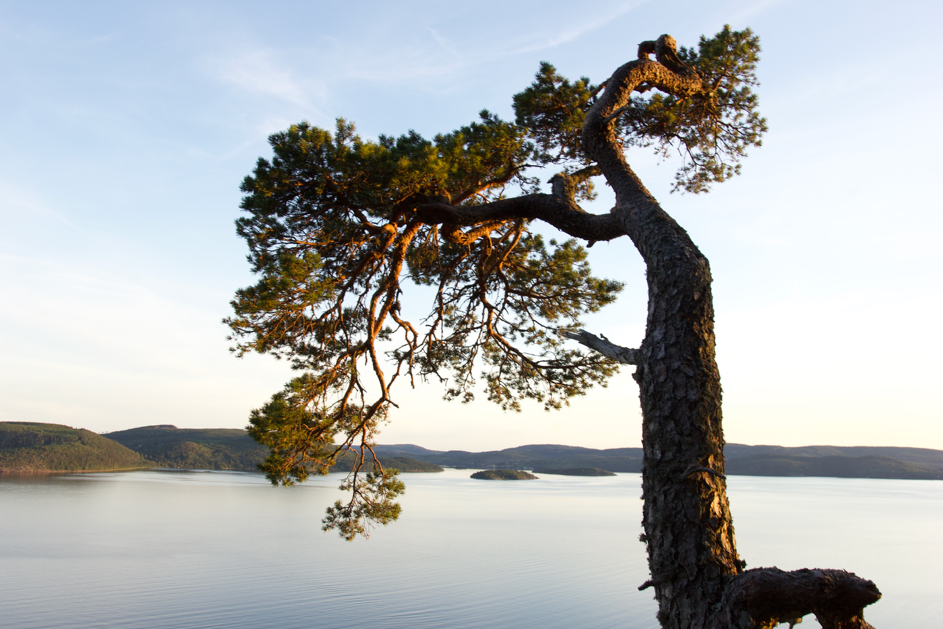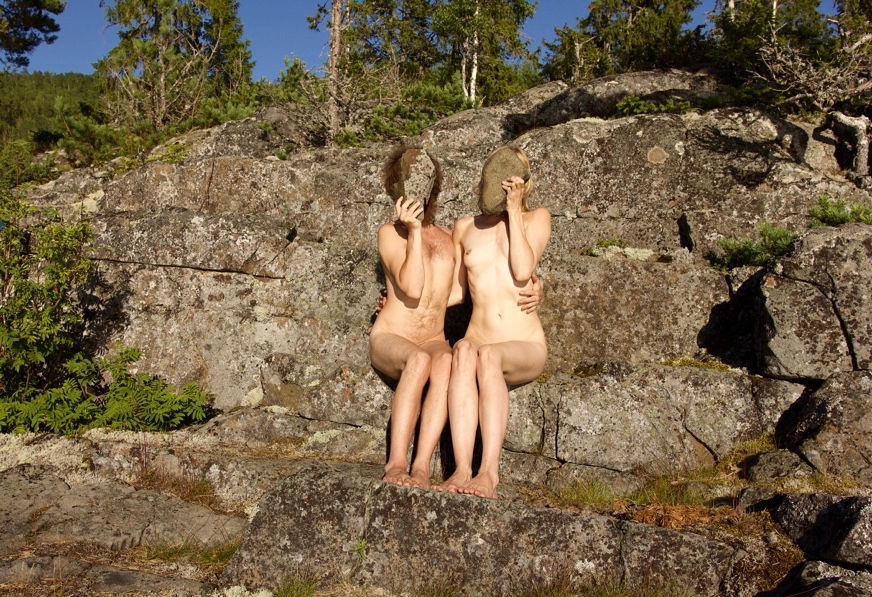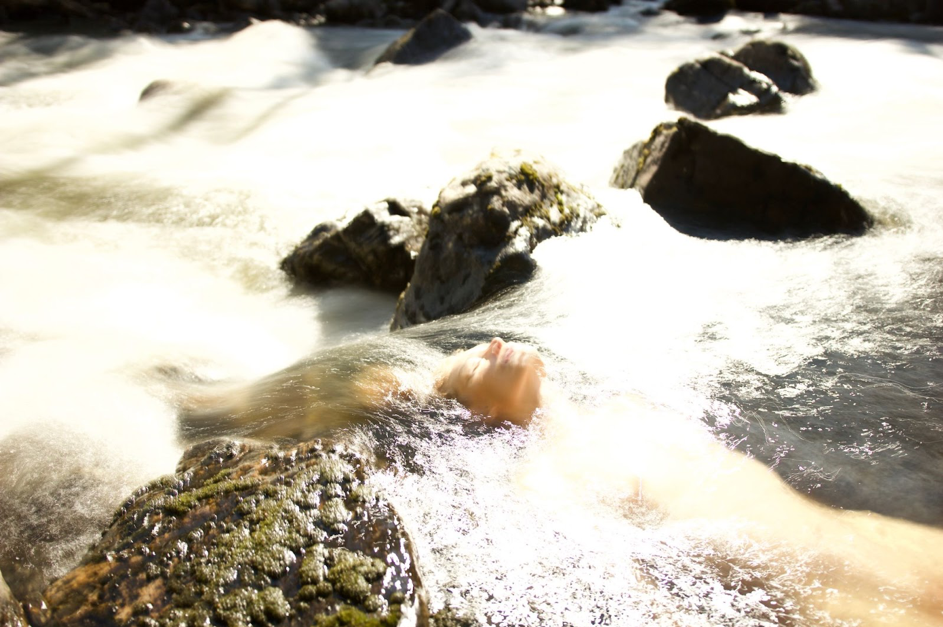 —

A meditation on time
Katharina Hill
I wanted to investigate how we as humans experience and perceive time. Our own time, our lifetime, that is. Then I asked myself: How do I visualize this experience of (life) time?
This project is a personal representation of the experience of time, as opposed to a scientific analysis or a more distanced, impersonal view (which could have been e.g., a growing flower, then in full bloom, then wilted or a house being built, then lived in by a family, then in ruin).
What once was is no longer and will never be again
What do you miss?
What do you regret?
What are you happy about to be over?
What had an impact on you?
What is your happiest memory?
What could have been?
Interlude
Time stands still. Patterns repeat.
I cannot leave this room.
Colors fade. Light dims.
Everything comes to a halt.
Here and now
A fragment of time.
A fleeting moment.
What is the now?
Interlude
Time stands still. Patterns repeat.
I cannot leave this room.
Colors fade. Light dims.
Everything comes to a halt.
That what is not yet
I have questions. What will be? How will the world look?
But I don't have answers.
All that is certain is death and change.
—

Entropy of life
Erik Hjälmberg
O'er seas that have no beaches To end their waves upon
I float with twelve peaches
A sofa and a swan
The blunt waves crashed above us The sharp waves burst around, There was no one to love us,
No hope of being found —
Where, on the notched horizon So endlessly a-drip
I saw suddenly
No sign of any ship
– Mervyn Peake, A book of nonsense
Imagine that there is a horizon out there on the ocean. On the horizon you can see a silhouette of an island. You can go to the island and explore it in detail and learn all there is to know about it. Then when you look up there is another horizon whit a new island on it. No matter how many islands we explore or how far we go, we still end up looking at a horizon that we can never move beyond. Just like the poem we will float with our twelve peaches looking to the horizon for the sudden sight of no ship. I float, not because there is any hope of being found but because it looks ridiculous.
To me this has been an important analogy for life, and this has been the guiding principles in my project, trying to explore life, transformation, and time. In the project I have tried to visualize the same feelings that this poem gives me and try to further explore the themes of loneliness and the existential anxiety of living a life that will most certainly end at just another unattainable horizon. But this isn't a lonely journey towards the horizon, there are still twelve peaches, a sofa and a swan that keeps me company.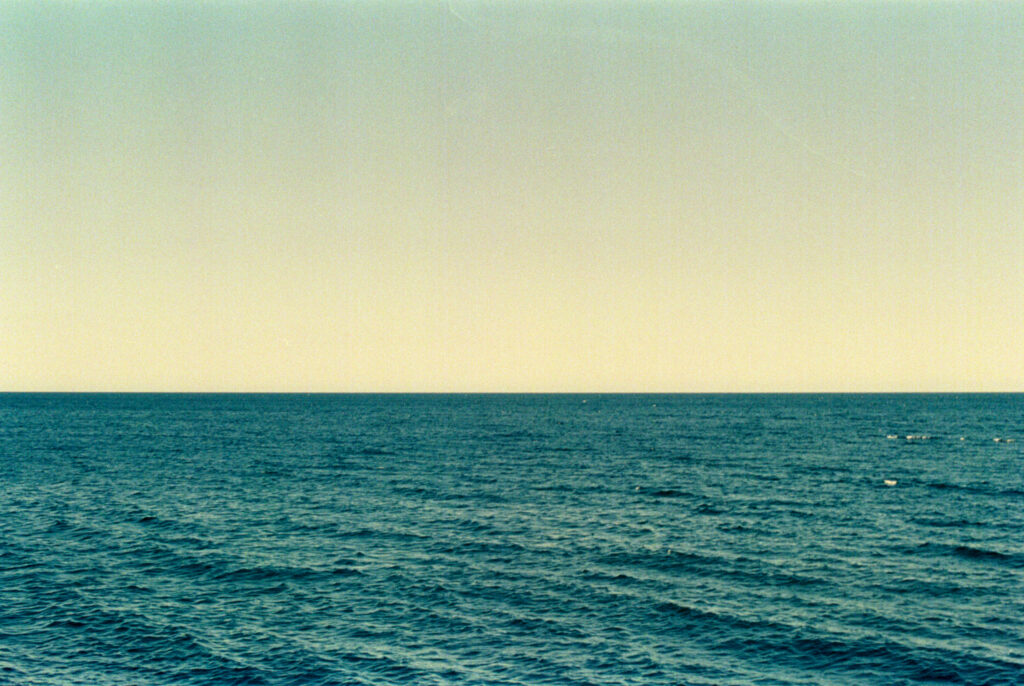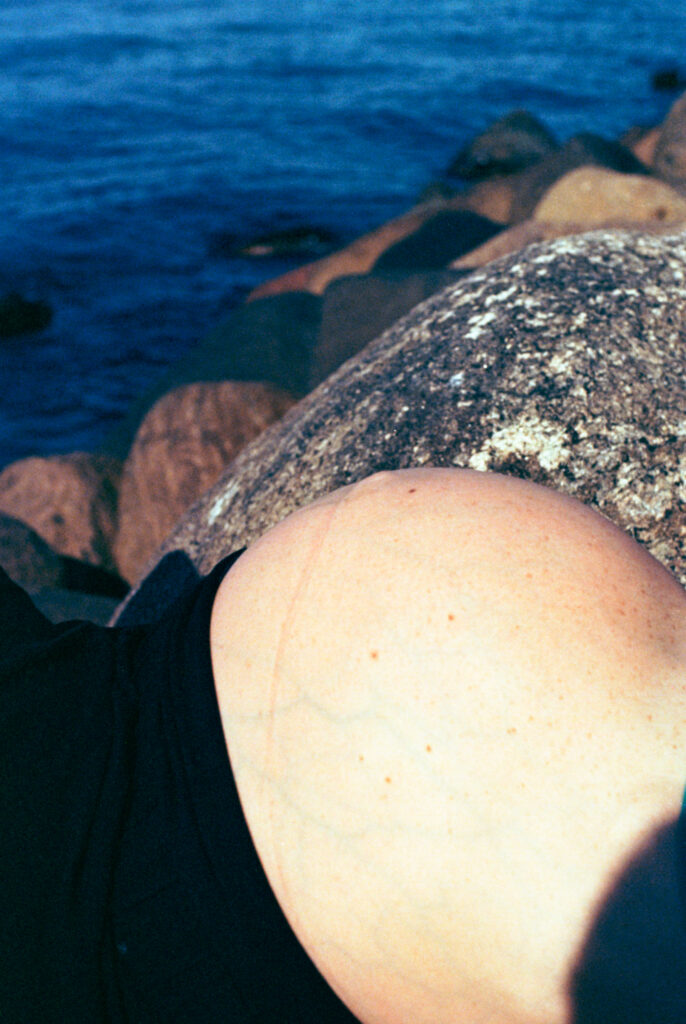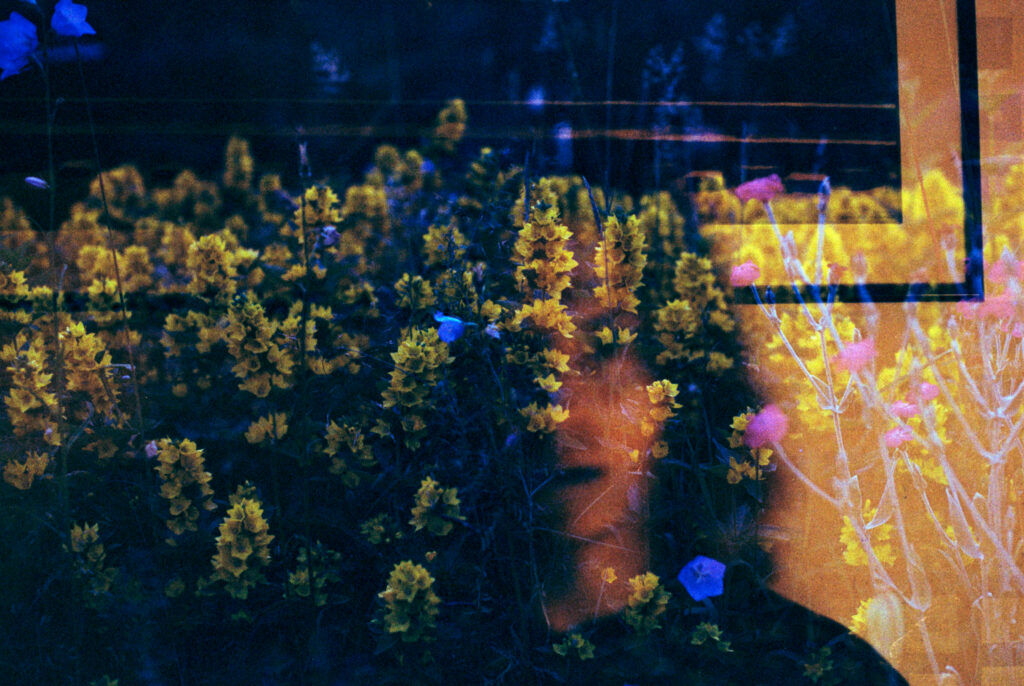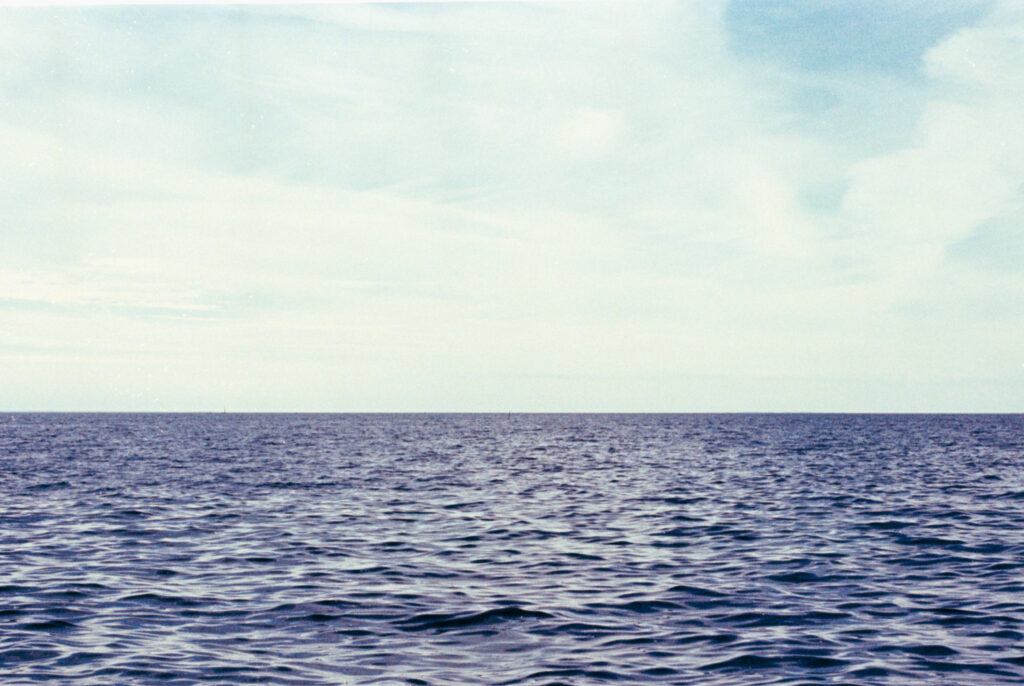 —
Wermeland

Gustaf Johansson
Driving through this town I am instantly struck with how empty it is. I see the cars parked in front of the houses and businesses but their owners are nowhere to be seen. The only shop in town has closed. Decay is noticeable. It is as if time has stopped.
These images are a journey through the small towns of Värmland. Growing up in this part of Sweden I have seen many of these places throughout my childhood. Going back to them now it becomes clear that not much has changed. While the metropolitan regions rapidly develop, these towns stay the same.
I feel a strong sense of nostalgia when exploring these areas. They remind me of my past and a time in history that seems to no longer exist. Through my images, I create an atmosphere where this feeling is present. I take the viewer with me on my voyage to a place where it feels like time moves slowly.
—
Murky Water
Julia Jutterström
Floating in the dark unknown
Cold and cloudy
The surface is playfully vibrating
Heavy bodies drowning in the soft darkness
Playing with the dark and deep
Tracing the flow – but i should go my own way
Waves – bodies of water, everything is periodic
Warmth – what you gave me
Murky water flows through my fingers
Silky touch – what you gave me
Muffled sound on repeat underneath the surface
Still, calm and healing
Embraced by the dangerous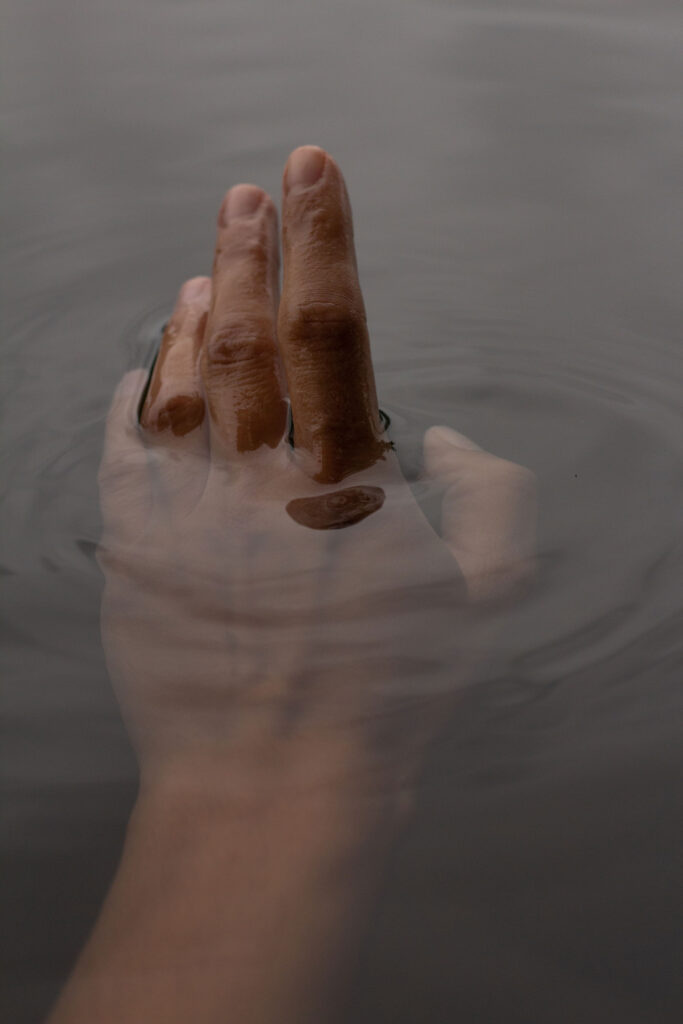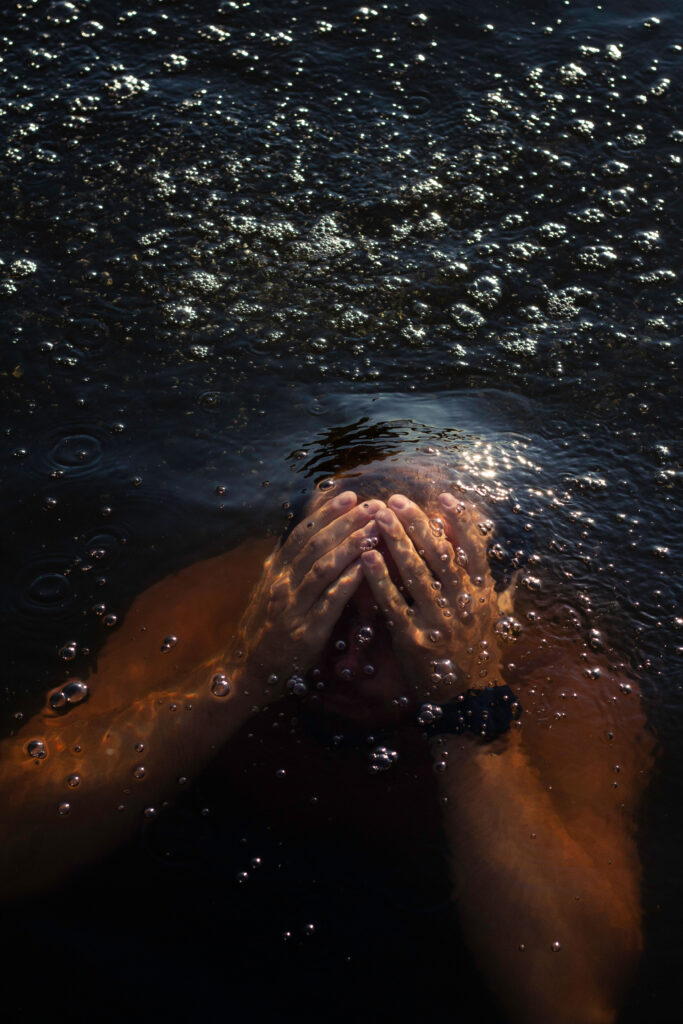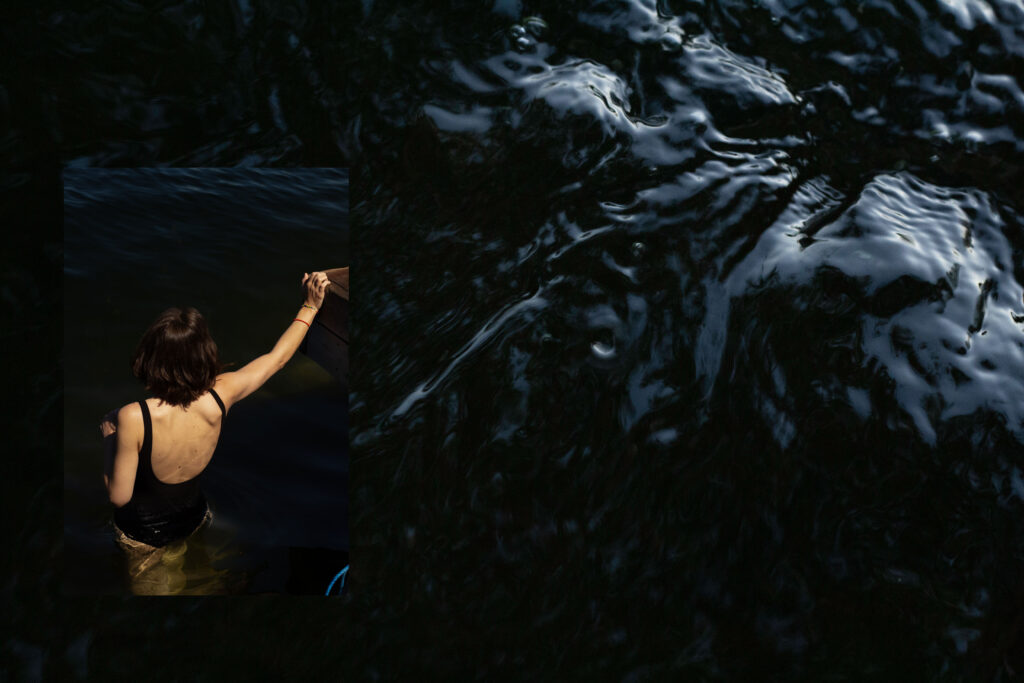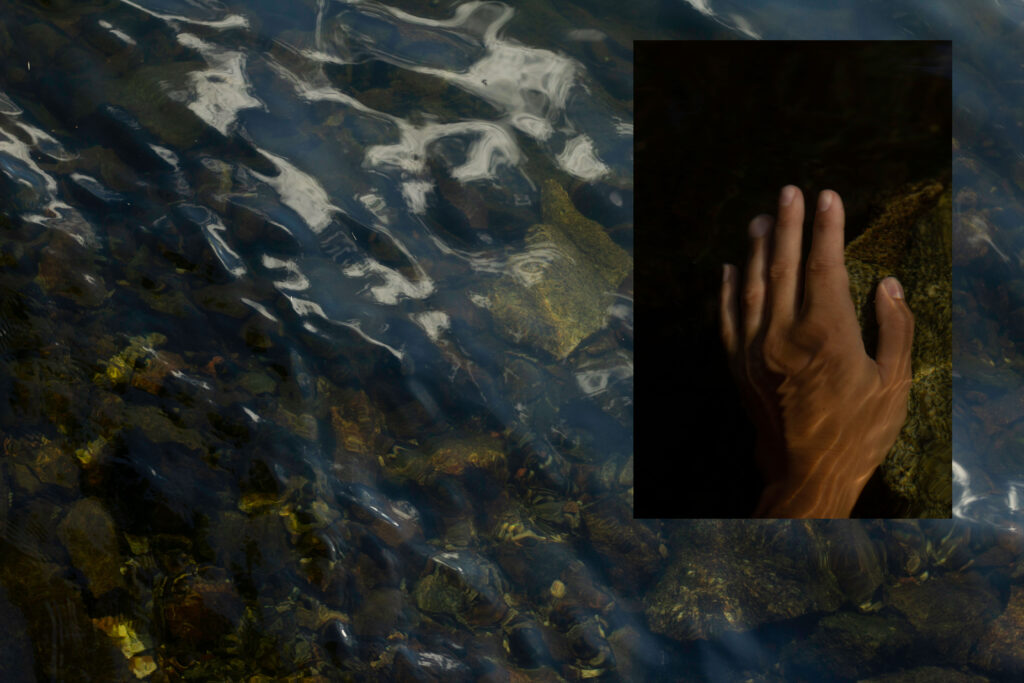 —
BEYOND HAIR
Felicia Lekenstam
This work is an exploration of the various experiences of alopecia.
Alopecia is an autoimmune disease that causes the immune system to attack the hair follicles, and consequently, the hair falls off. Yet, there is no confirmed cure to the condition. Alopecia can take different forms, it can be everything from a small hairless patch to the loss of every single hair on the body.
The work originates from my own experiences of alopecia. In the process of losing my hair, I came across a community of others with alopecia.
I reached out to the community in Sweden and searched for people to photograph as a way of making the condition visible. What struck me was the variety of the different experiences. I use translated quotes from recorded dialogues between me and the participants as a way of contextualizing the photographs. By quoting the participants, I want to let their voices shine through as much as possible.
Important themes in this work are the passing of time, loss, identity, and representation. Through my practice, I want to emphasize the complexity of hair loss. Hairlessness is most often depicted in relation to cancer or aging. This is my contribution to a more nuanced narrative, one where the lack of hair can be both a sorrow but also something vital and beautiful.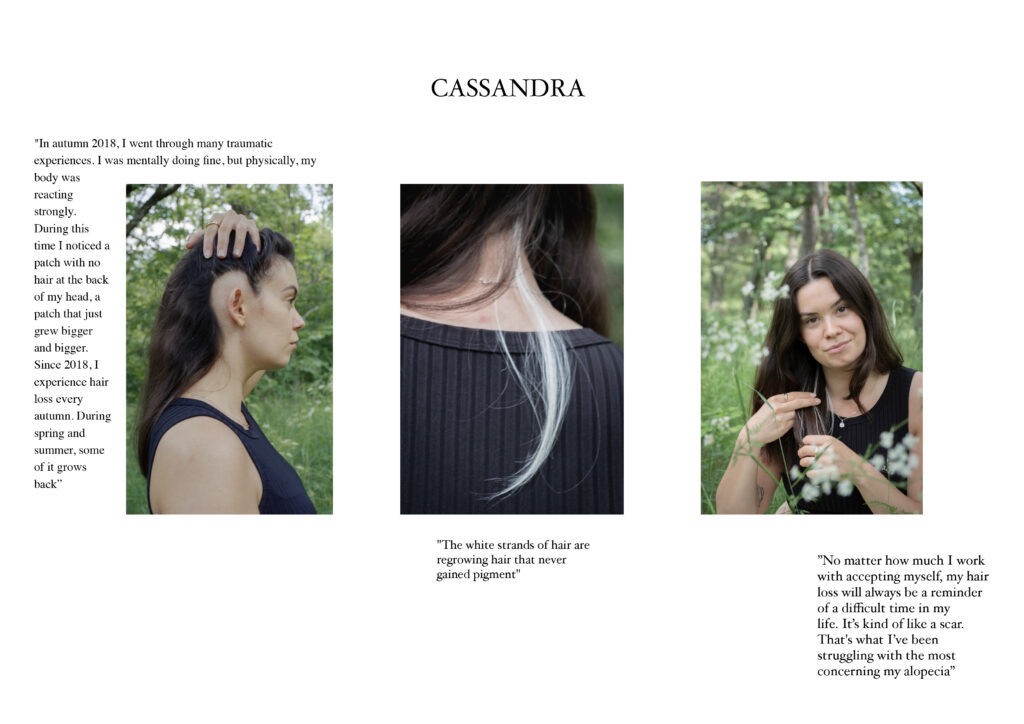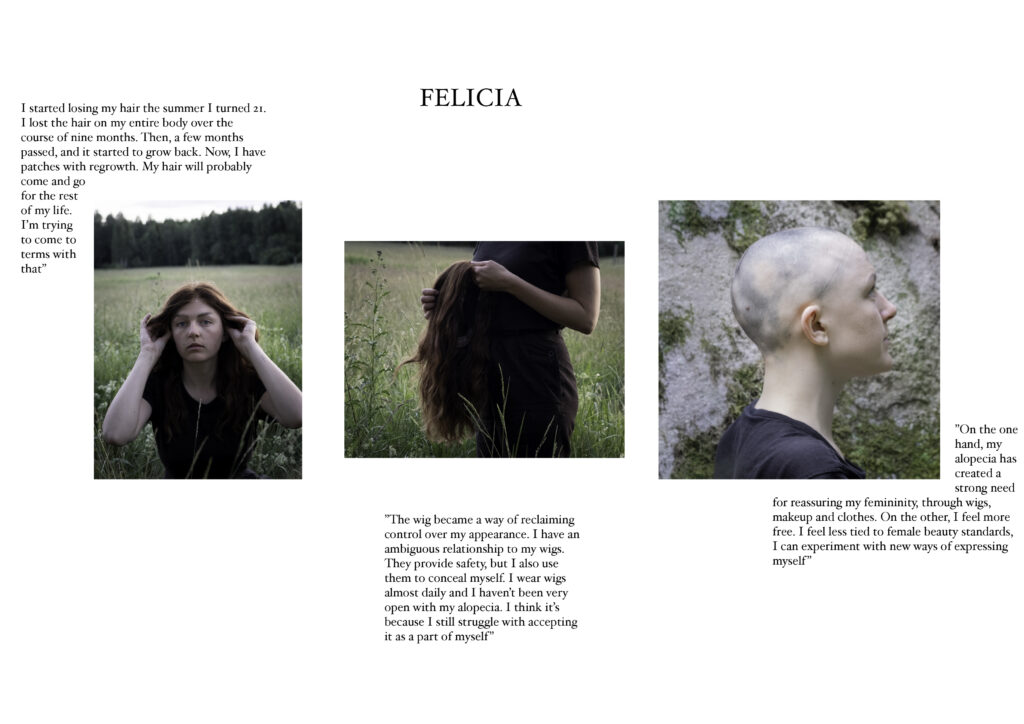 —
Med känsla för min ö

Michael Miracolo
To get to know this place, really know this place – Yxlan, the place where I wake up every morning and go to bed every night, the place where I swim and run, forage and cook, listen to the birds sing and shovel the snow. To get to know this place, as if I've lived here my whole life, as if I hadn't only moved here from New York a few years ago.
Yxlan, an island in the northern archipelago of Stockholm, 17 km long and with 200 permanent residents. An Island only accessible by car ferry. An Island where homes have been in families for generations. An island where the population quadruples for 4 weeks every summer. An island I call home.
I've set out to capture the essence of this place, the reason why I love it, the dreamyness of the summer evenings and the stillness of the sea. The deep forests and the fields of flowers. I do this by not only capturing things as they are – the landscape, the sea, the buildings, the flora and fauna, and the people that live here, but also by recreating moments based on observation, in order to reproduce memories and emotions that I have associated with this place.
In my attempt to discover and get a deeper understanding of this place, it's become clear to me that I am already a part of this island. The things that make Yxlan special don't require a lifetime of living here. In the end, this project is for those who cannot spend time here, and to my family and friends who can't yet understand my decision to live here.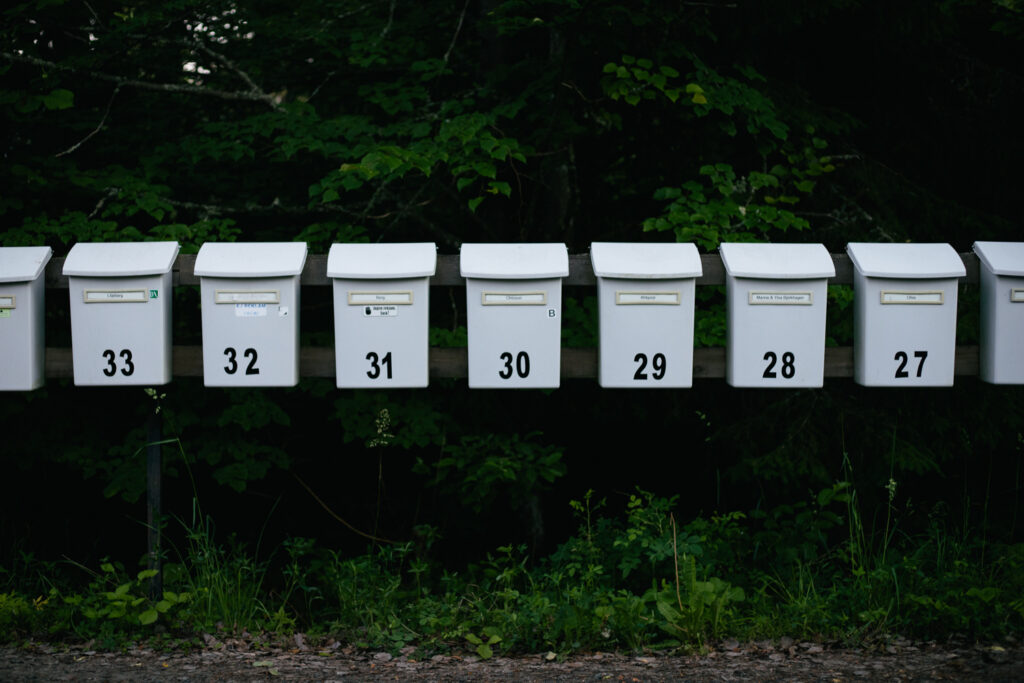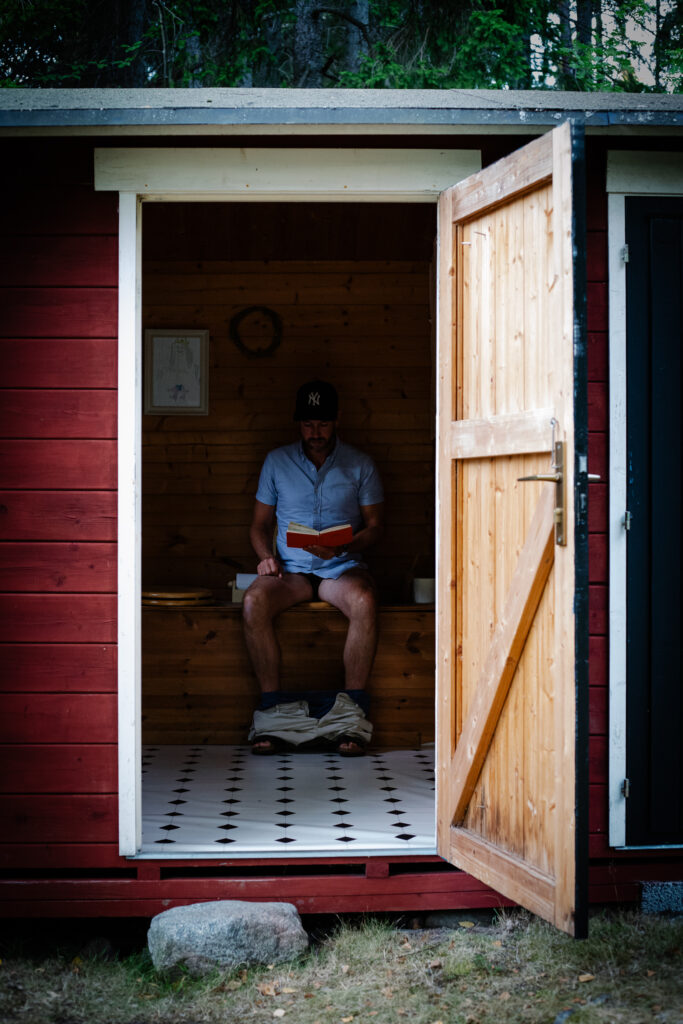 —
What We See On A Street
Alicia Nilsson
Walking in an unfamiliar city and seeing people interact with each other, walking in parks, holding hands, walking their dogs and living their life's gives me joy. Not knowing what the next street will look like is a wonderful feeling. I like the sensation of seeing something new wherever I go and that is how I felt walking the streets of Seoul/Busan, Korea.
Even though Seoul and Busan are two large and crowded cities, I wanted to capture a stillness. Imagine a crowded street and you sit down on a bench. After a while you start notice, among the noise, the small things that you don't normally see when you are rushing. You start to see people sharing a gum, you start to see a couple holding hands and showing their affection towards each other, you start to see the old lady struggling getting in the bus, you start to see the matted hair on the street cats, you start to see the characters that defines the city.
The core of my street photography work is showing the everyday life and the relations people have to each other and their cities. For me being a street photographer is a challenge and a thrill. I have to find a way to blend in and be able to recognize a potential image within seconds. Within those few seconds, I must compose my shot without being noticed by those I am photographing. I rely on my senses, emotion, and when I see a moment of humanity, I feel it within, and then I make my shot. 
" My goal is to inspire those who see my work to look more carefully at the world around them, to discover beauty in unusual places."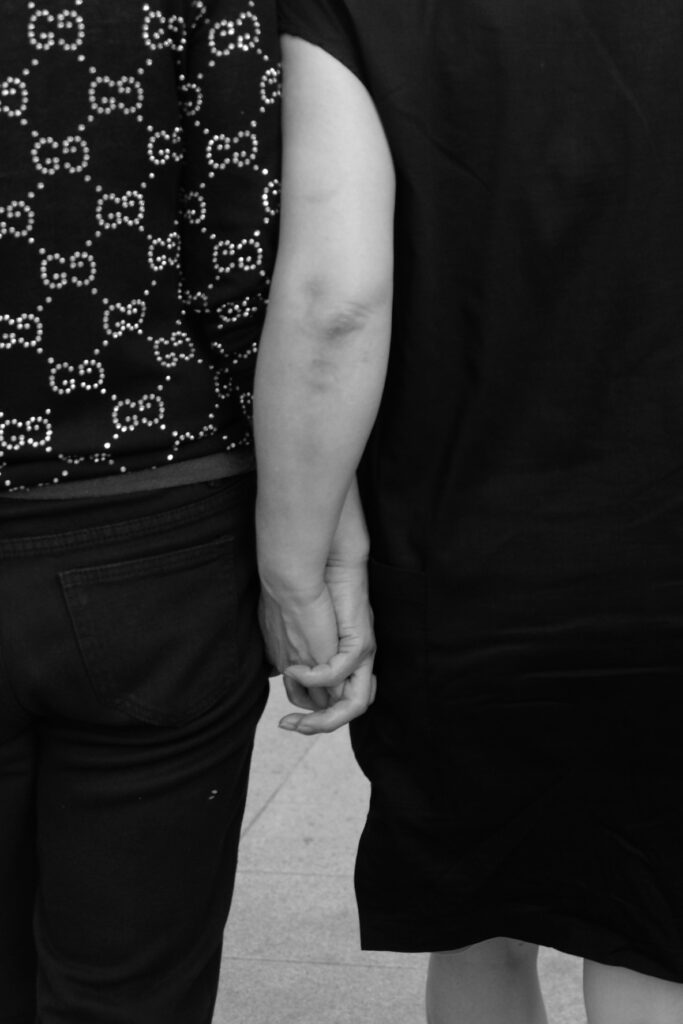 —
TERRA LUCIDA
Caio Marques de Oliveira
from Caio Marques on Vimeo.
The soil I step today is not the soil I sprouted.
It is not the soil I put my hands on and spread my roots deeply
Where I was alive together with my rhizomatic roots
Where I was familiar with them and them with me
It is curious the life of the plants. At some point, they pollinate
Even though it can happen anywhere, it happened here
Here in this new place, a young one has sprouted 
Even though I feel transplanted in this new soil, I only want to be close 
And familiar with this young one.
Terra Lucida, in my own translation Lucid Soil, is a project that happened by impulse. The impulse of bring soil from my mom's garden in Rio de Janeiro back to Sweden. Over time, I realized that bunch of soil had grown on me in such proportions that I began relating to it as part of my family, no longer as dirt.
Terra Lucida is a short film made with archival recordings from super8 and iPhone. The footage is from Sweden and Rio in the first semester of this year. The soundscape was composed of personal recordings of conversations, encounters with family members, and landscape sounds.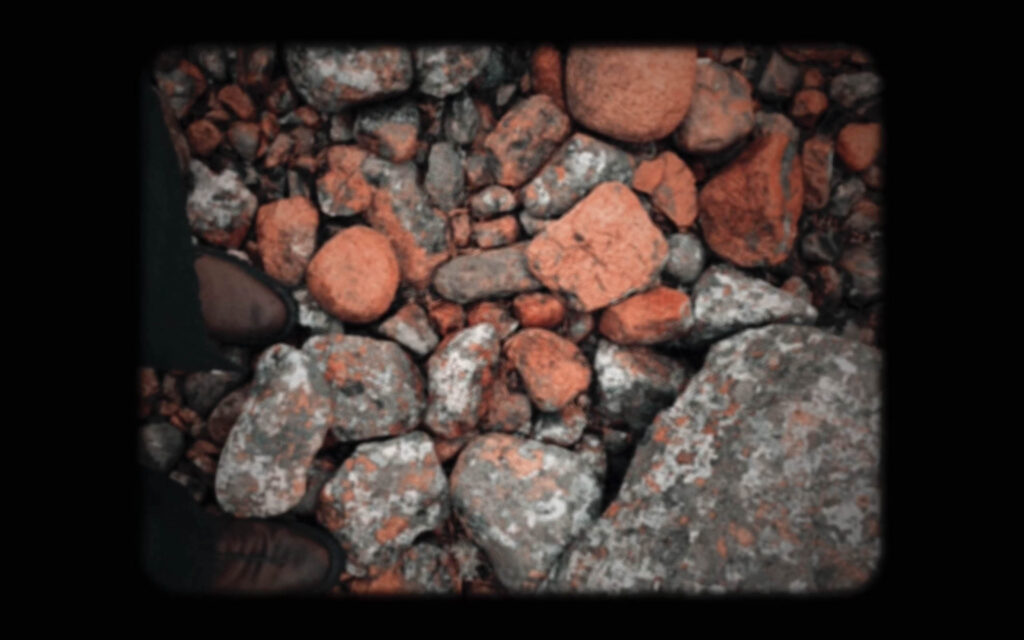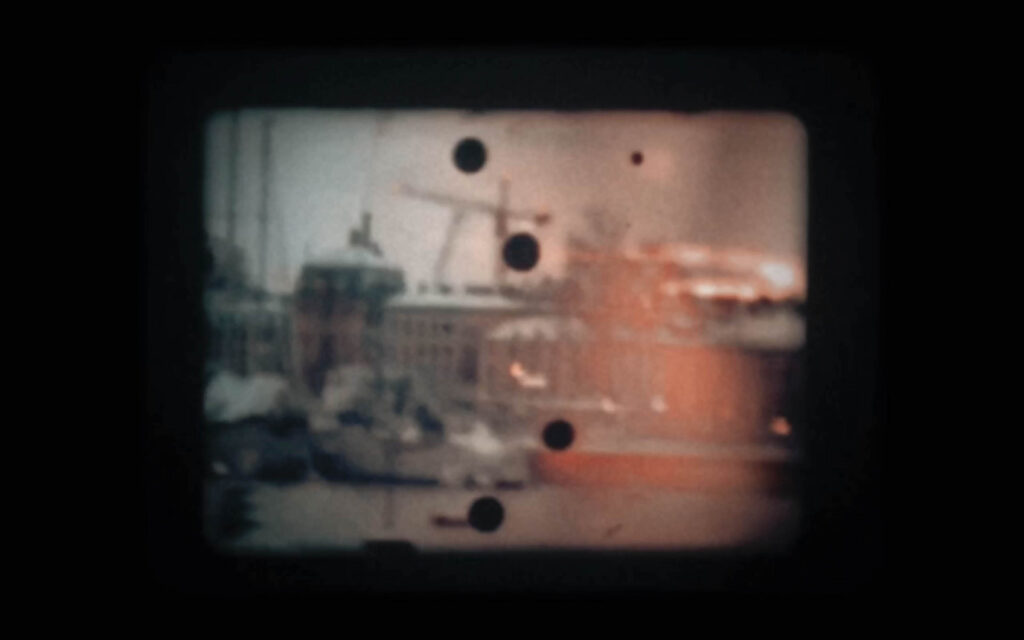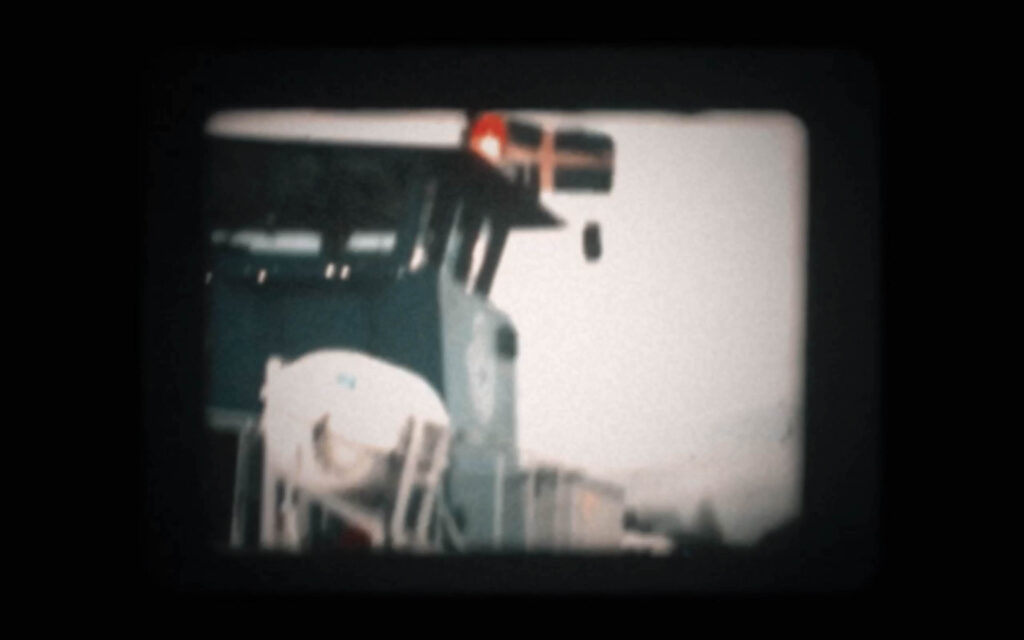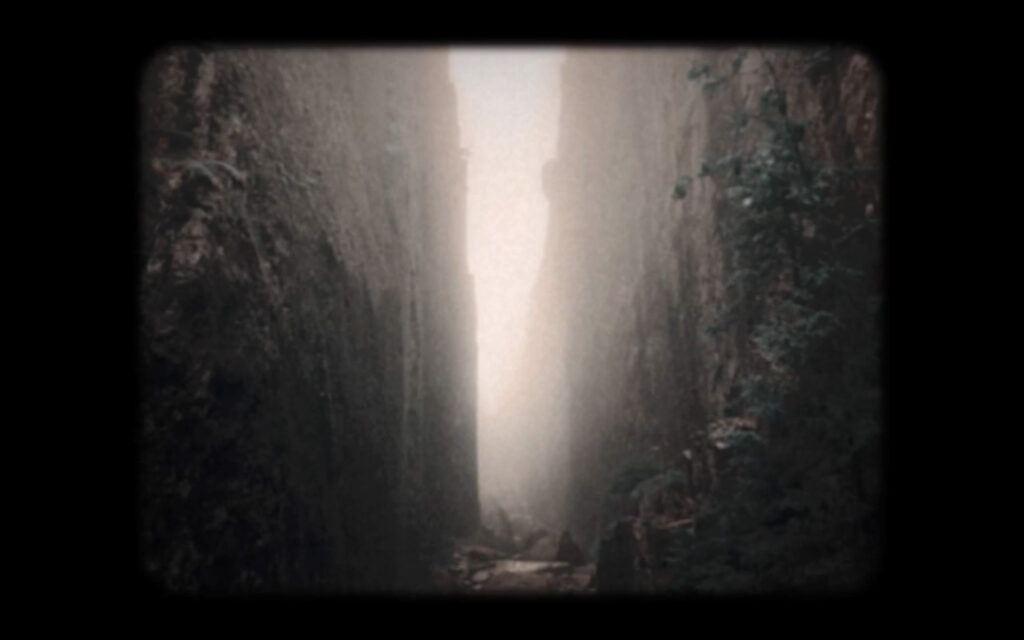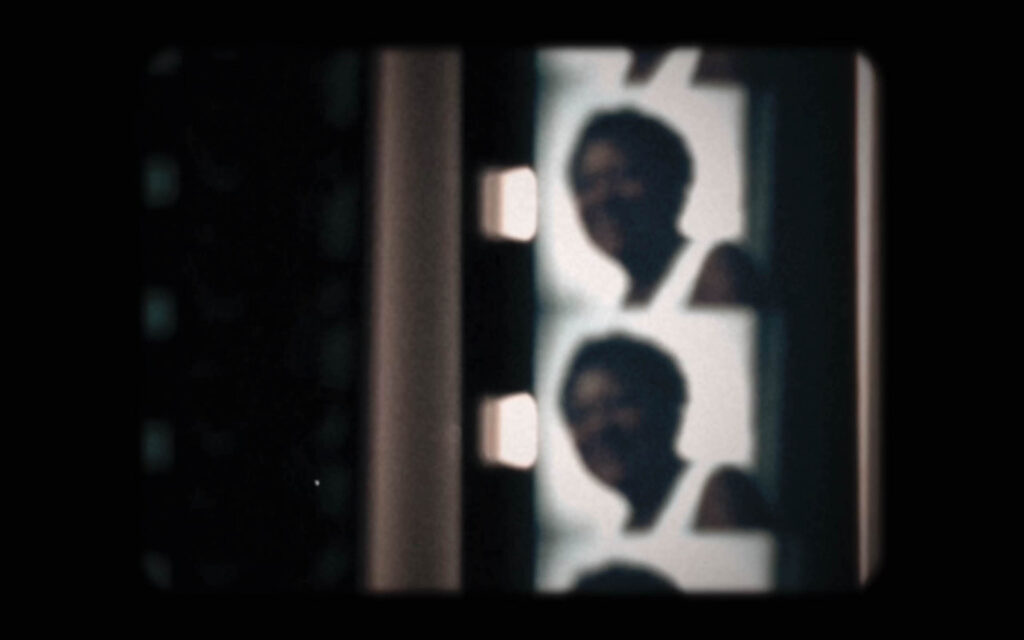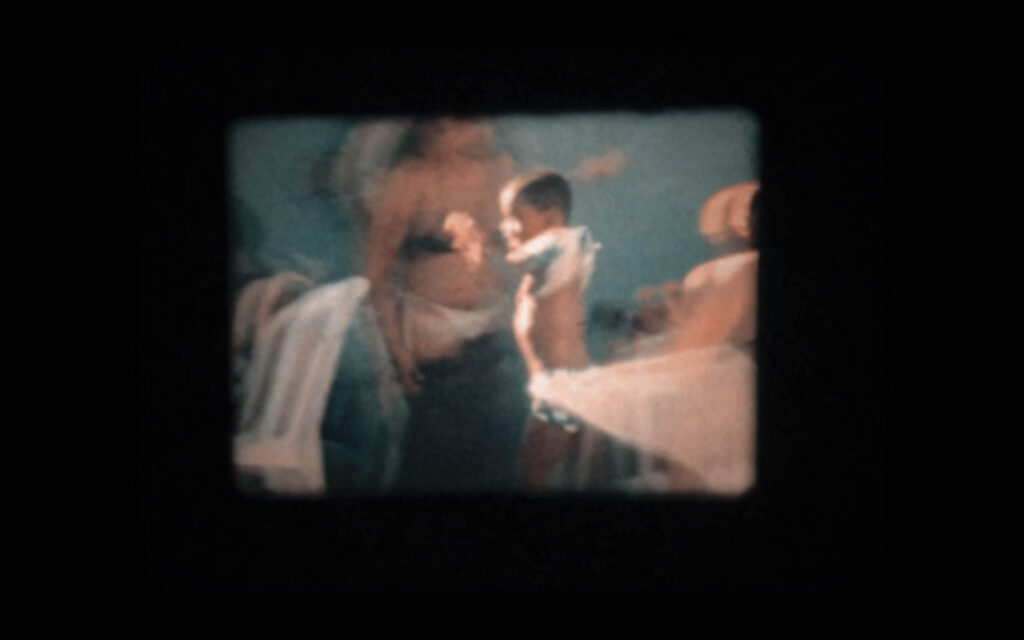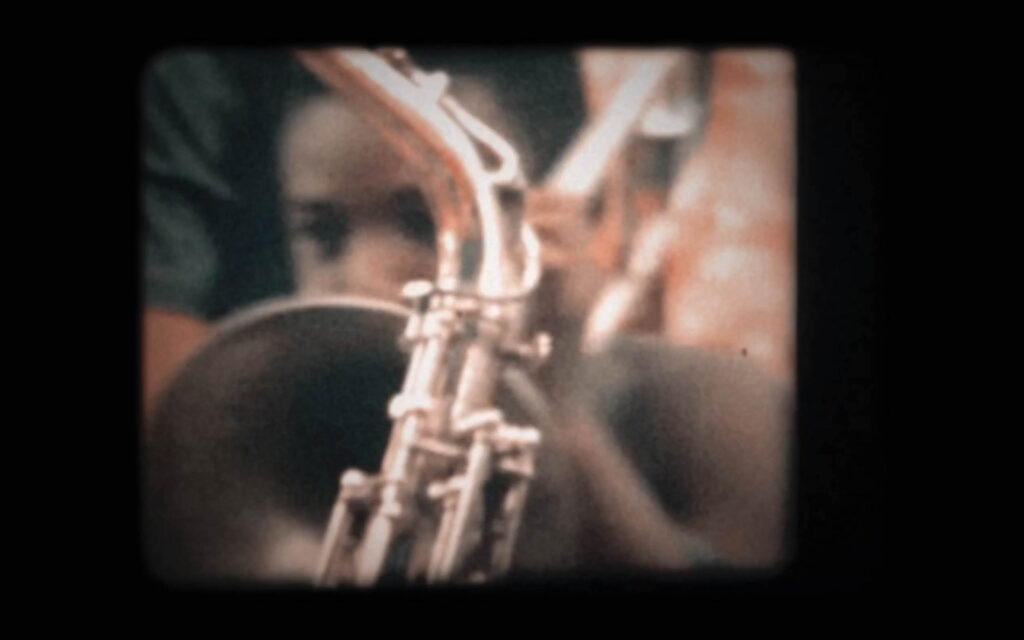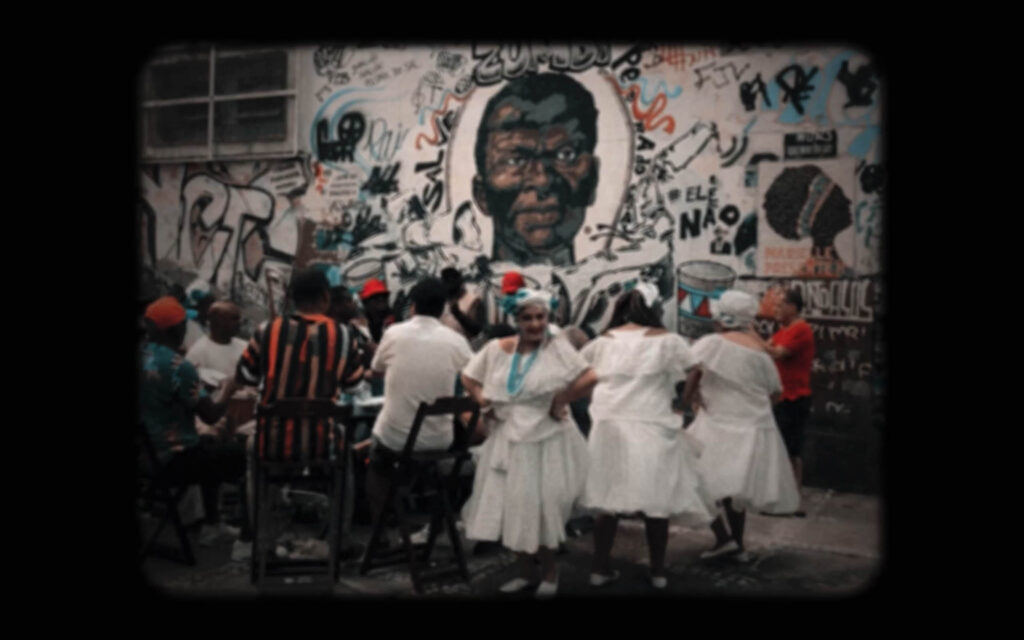 —
A Boy Looks Upon A Man
Leonard Vincent Rode
The photo series consists of different portraits of different men and male roles that I looked up to when I was a child. It's based on characters and stereotypes from books, comics and movies that I built my image of a man from as a little boy.
As a young man and also today, I liked fiction and there by also the borderland between fiction and reality. These men are placed in a setting of duty and context.
They are alone, omitting and apathetic, this is something that is consistent throughout my art, where I have a lot of focus on the lonely individual.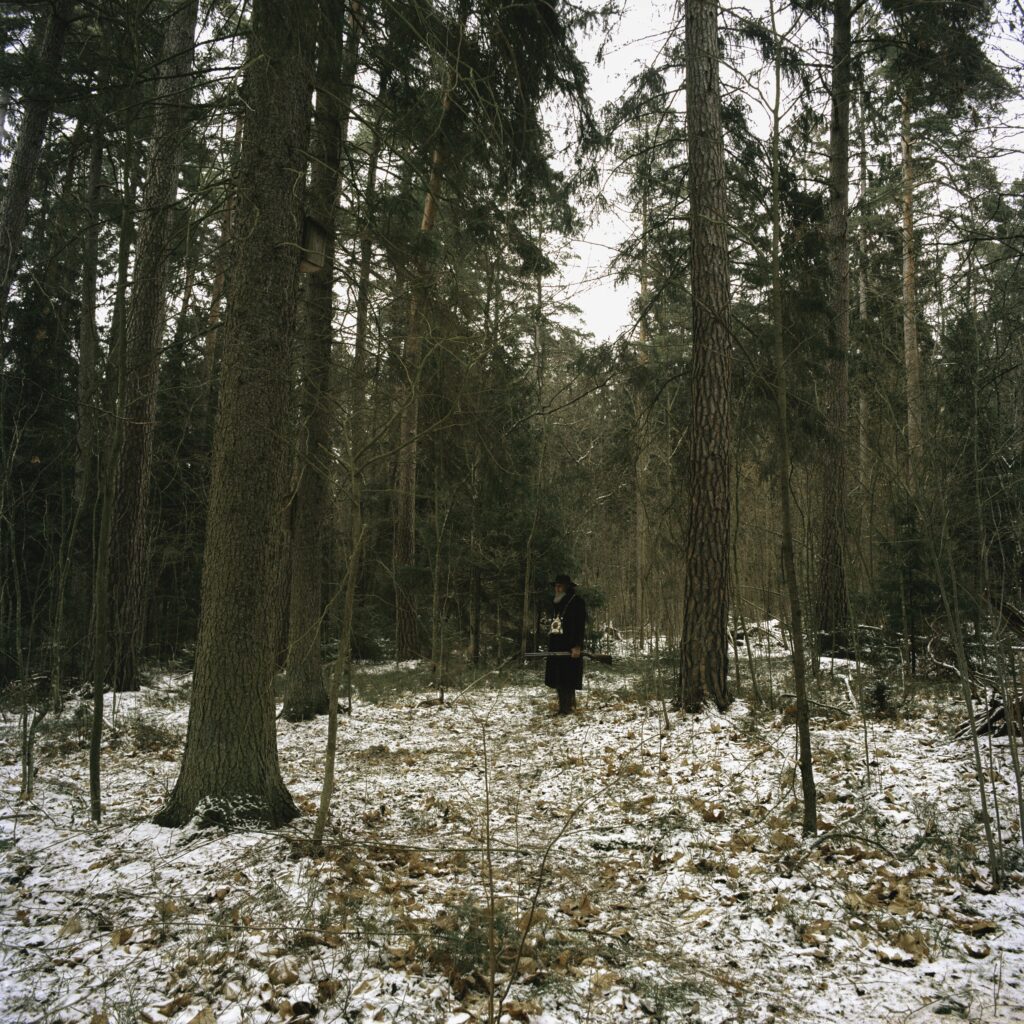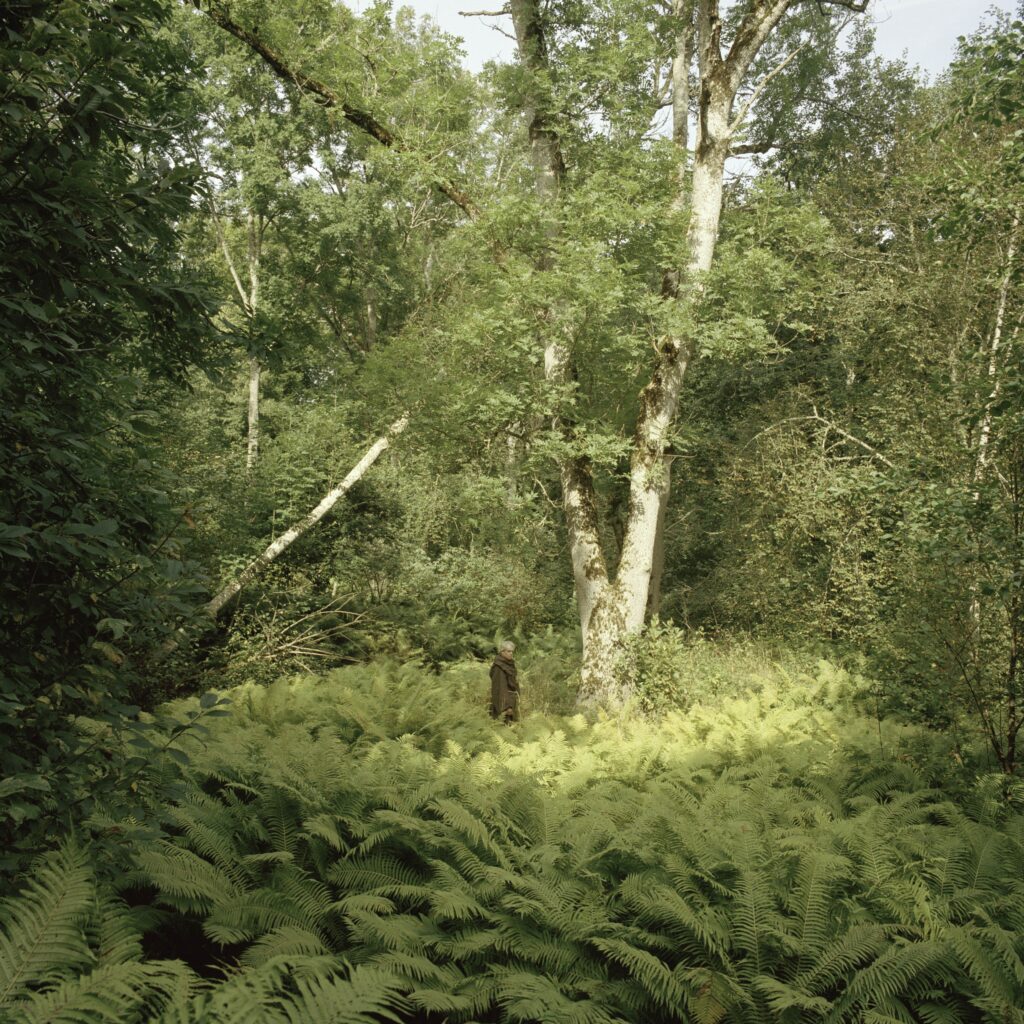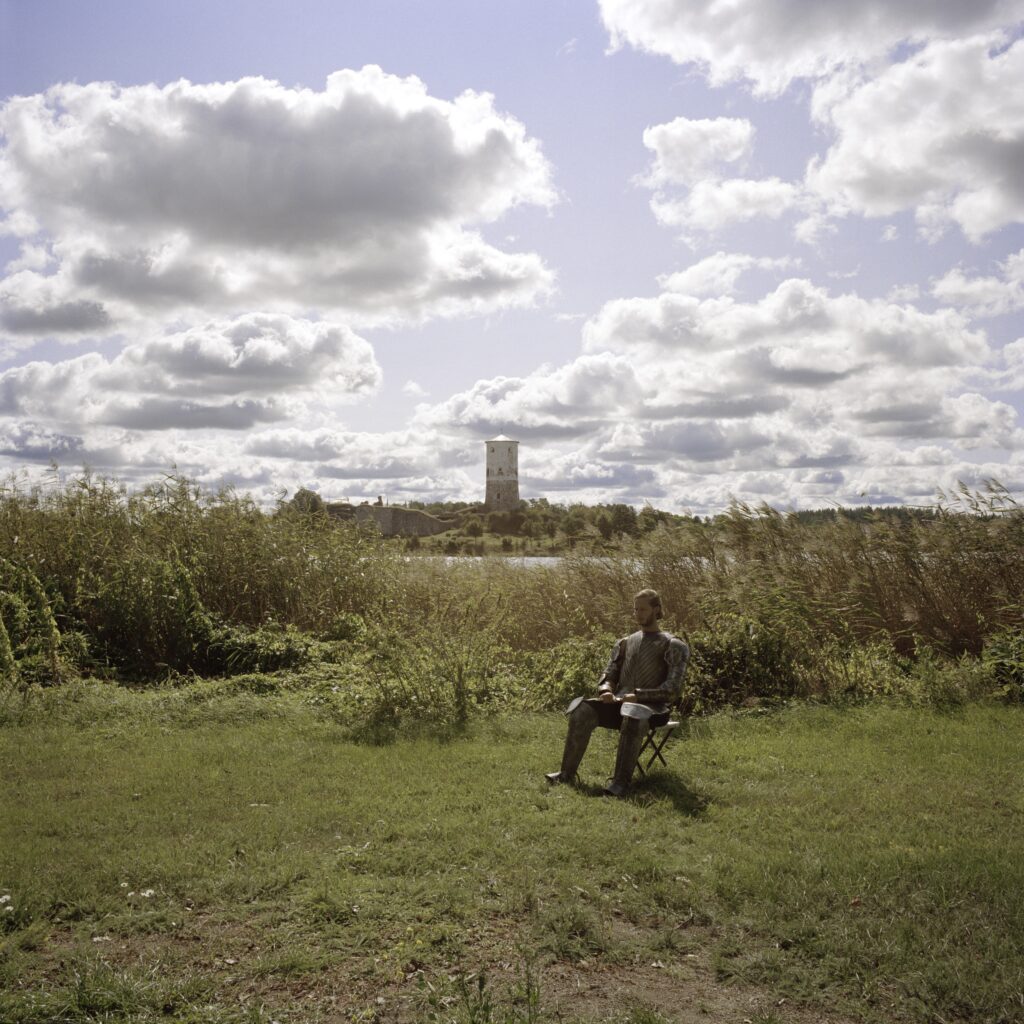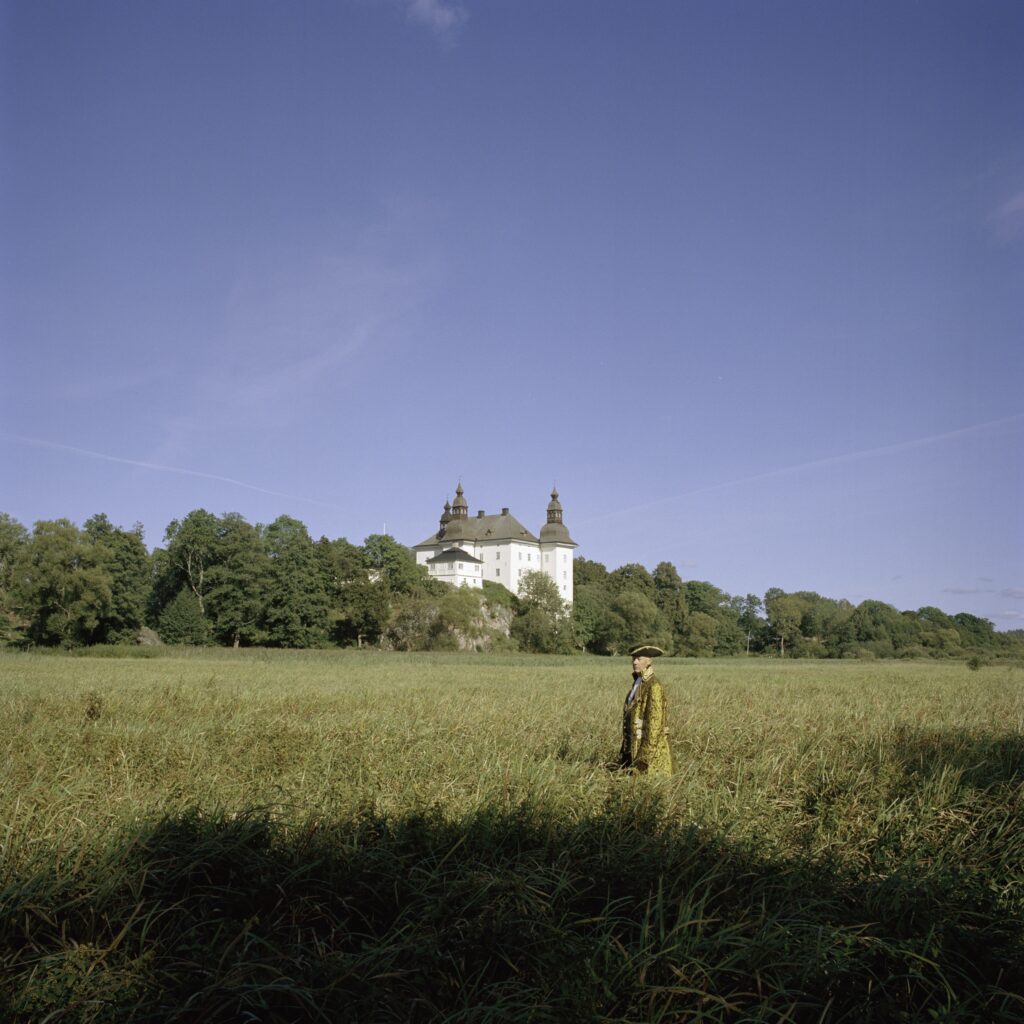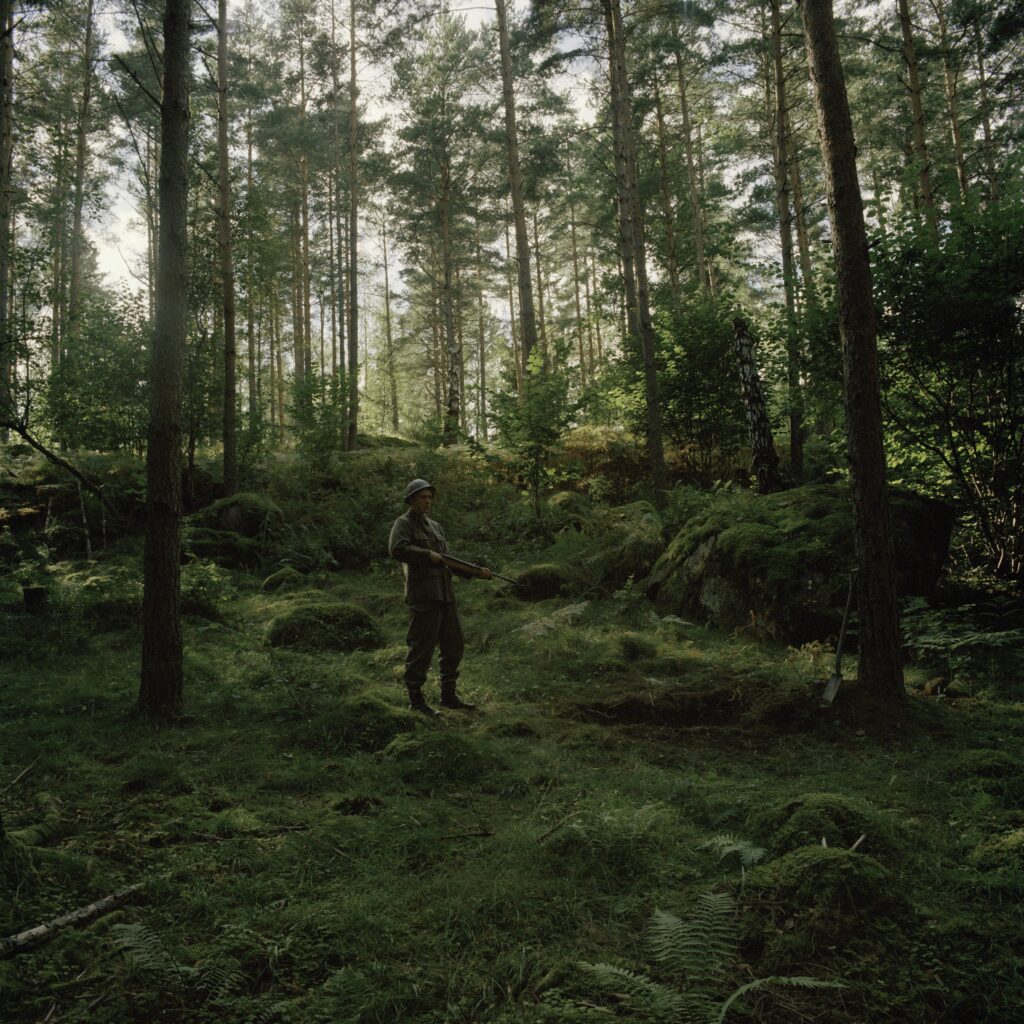 —

Det finns en plats för alla
Axel Sekund
I have always been struggling with the feeling of being lost. Ever since an early age I have been living with just a few belongings and haven't found a place I can call home. How can I, and when will I? This series of photos is a search for belonging and a documentation of the consequences of guiding myself without a compass.
The pictures was made in New York, USA and Stockholm, Sweden. The series contains pictures of my family, friends and strangers.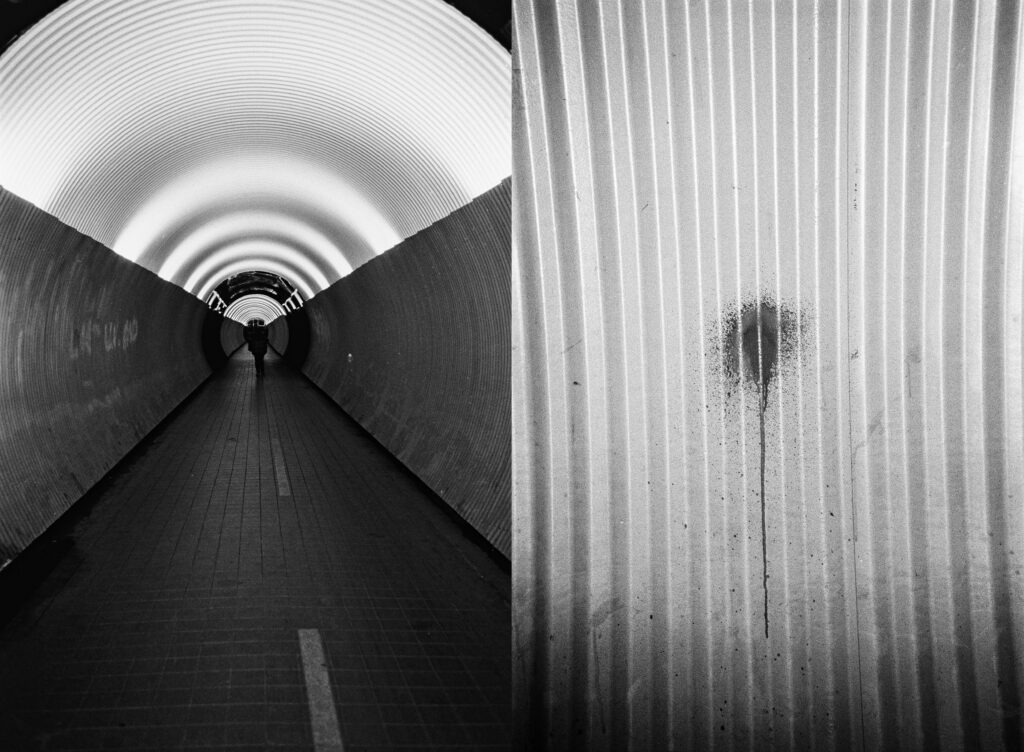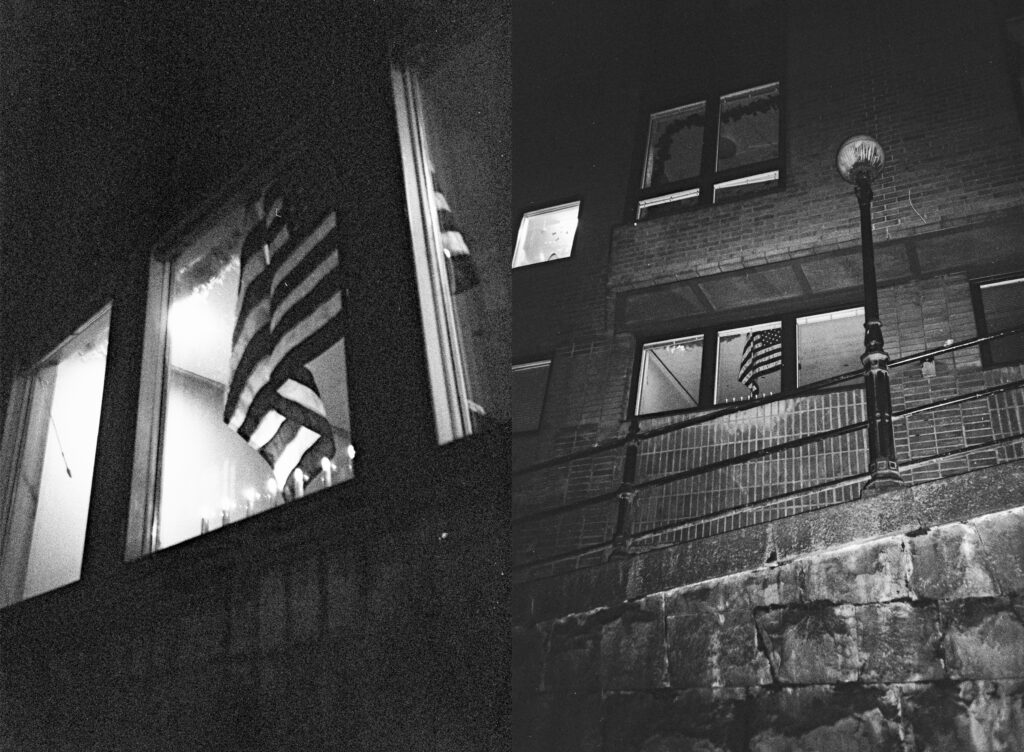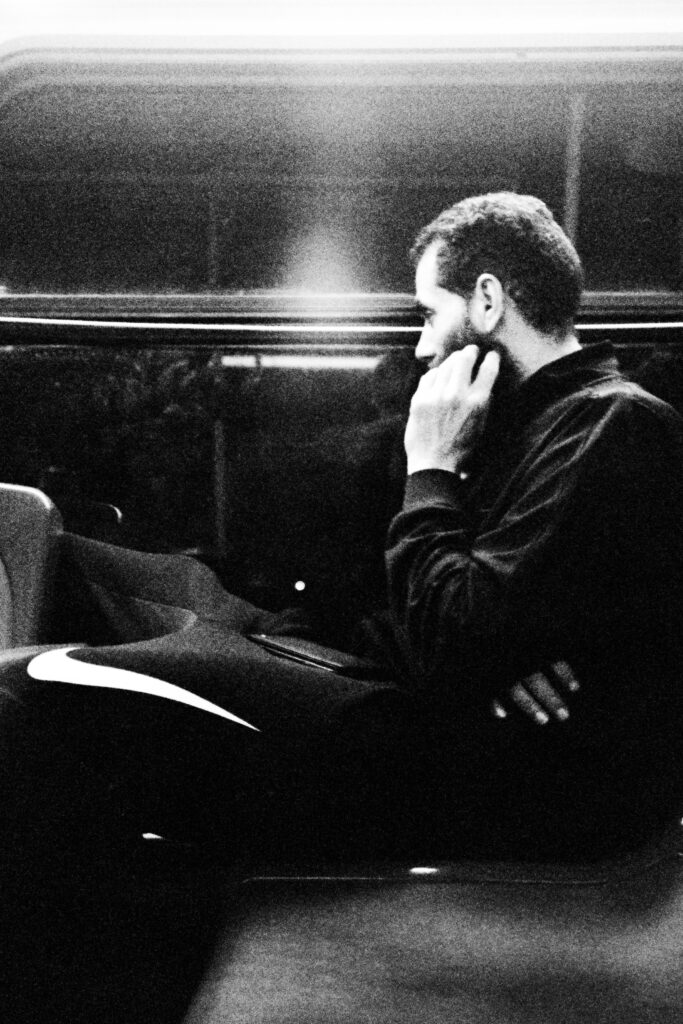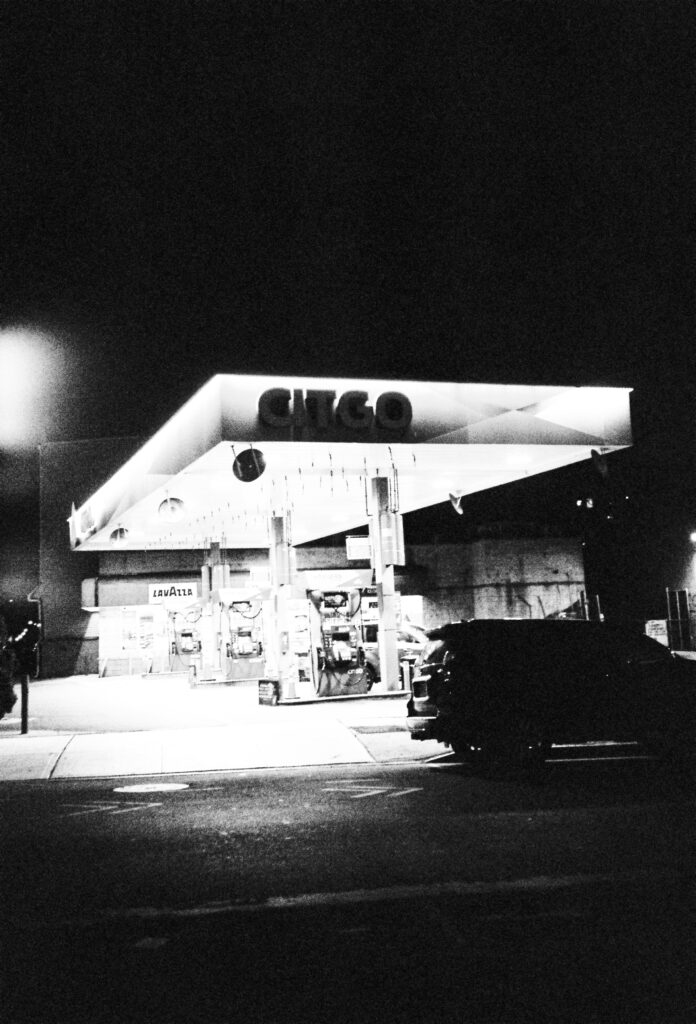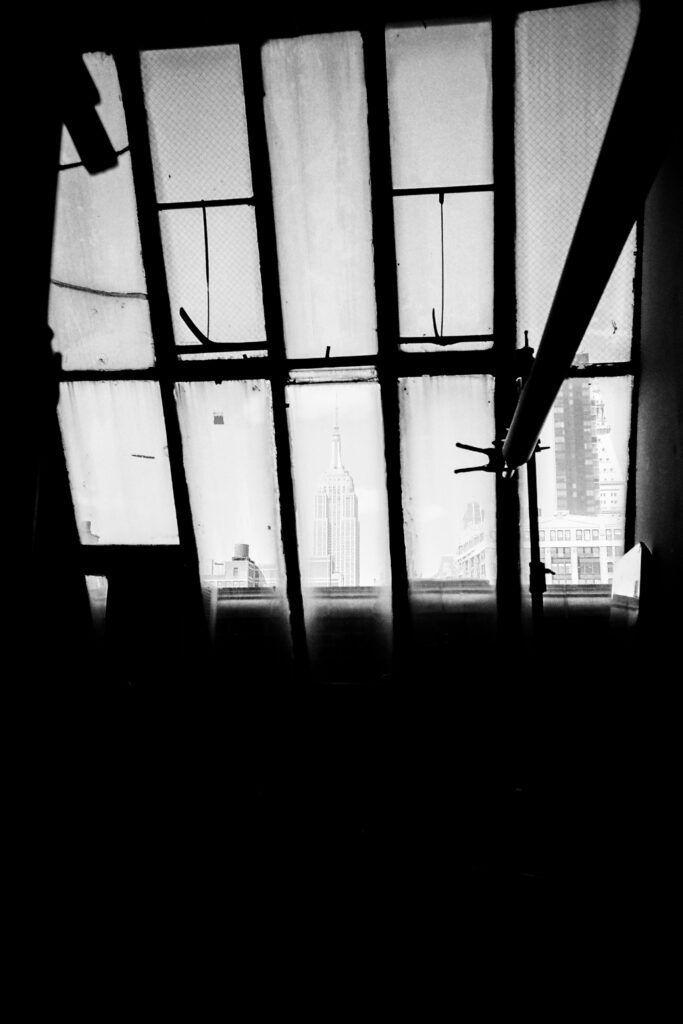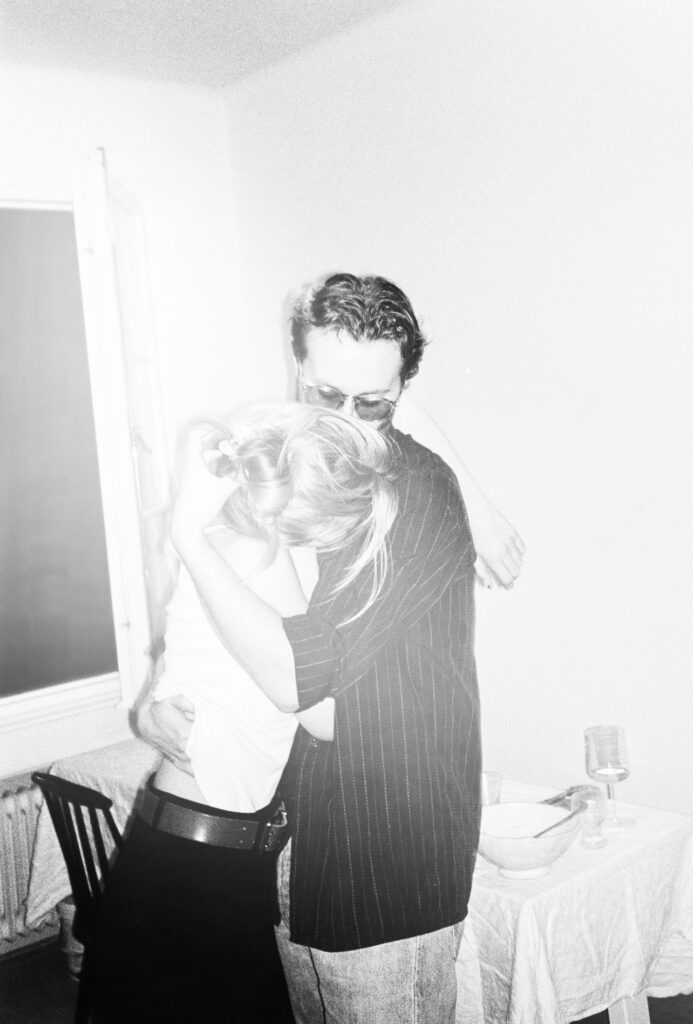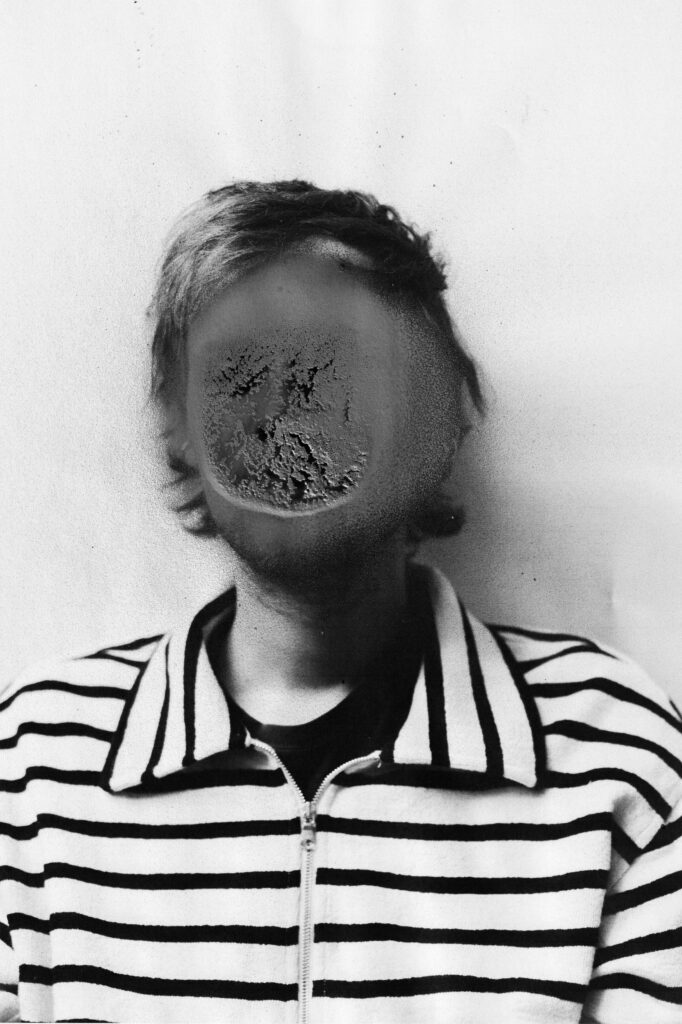 —
Förgät mig ej/Forget me not
Karolina Hultman Wessman
Förgät mig ej/Forget me not is a project about sentimentality and negligence towards the small communities on the countryside. While the provinces of Sweden may have no administrative function, they are all historical, geographical and cultural regions. Dalsland is often referred to as the forgotten province. This project is named after the province flower, the Forget-me-not. It started out as a project about Dalsland, but through my process it turned into an exploration of my relationship to my hometown and the community. I work in a documentary style to capture this beautiful but often misunderstood and undervalued part of Sweden.
The strive to not be forgotten is part of what connects people. The urge to help others and create room for people. Dalsland for me is longing. Empty chairs waiting to be filled with people, old buildings waiting for someone to bring them back to life. Holding on to the memory of what once was, while also believing in the future.
While observing and meeting people in the area I wanted to show the compassion and care people show within the community, while also acknowledging the strive and pride through the history. What has been, what is now, and what's to come. These are the key components of a community, the traditions and the things that bring people together.